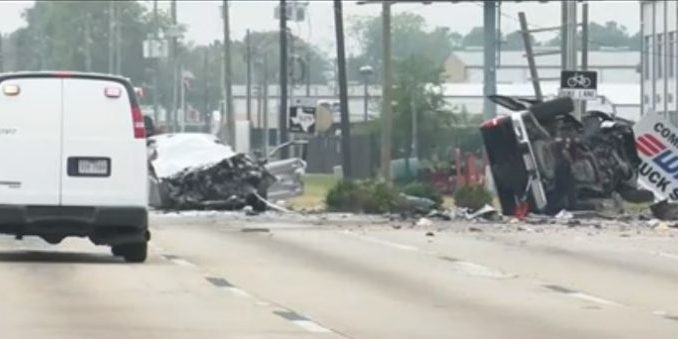 OAN Newsroom
UPDATED 4:20 PM PT – Wednesday, October 28, 2020
A video shared on social media has shown a Texas man drinking behind the wheel minutes before a fatal crash.
The footage posted on 47-year-old Camilo Morejon's Facebook page appeared to show him drinking a bottle of beer with his girlfriend and two others while driving on Sunday morning near Houston, Texas. He said in the video that he drives better when he drinks.
Minutes later, a surveillance video from a gas station showed him crashing into a truck. He killed all three of his passengers and seriously injured the truck driver.
"It's very rare that we see the actions of a defendant that close in time to a horrific crash like this one," said Harris County Prosecutor Sean Teare. "It's what happens…and what goes on in those cars moments before lives are lost."
Morejon was also injured and is in serious condition. He is facing three counts of intoxication manslaughter and one count of intoxication assault.