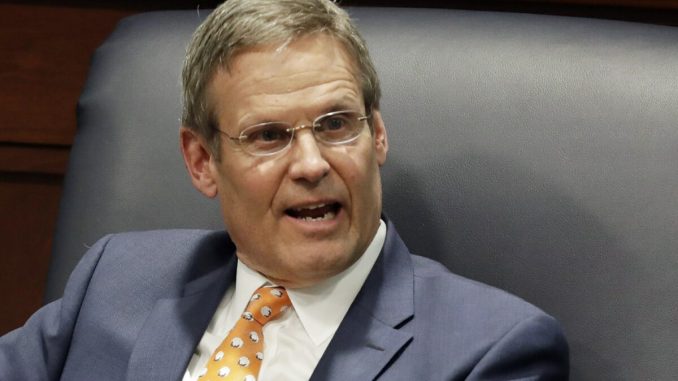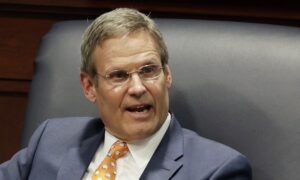 Tennessee's Republican Gov. Bill Lee on Tuesday signed legislation that prohibits gender-confirming treatment for children that want to change their gender, the latest in a chain of new laws in the state that transgender advocates have argued are discriminatory.
The move makes Tennessee just the second state to enact such a ban after Arkansas approved a similar version earlier this year over a veto from Republican Gov. Asa Hutchinson.
Tennessee's version, which goes into effect immediately, is slightly different. Under the new law, doctors would be prohibited from providing gender-confirming hormone treatment to prepubescent minors. Arkansas' ban applies to anyone under the age of 18 and also specifically bans doctors from providing gender-confirming surgery.
It's unclear how many will be affected by the new law. Advocates argue that no doctor in Tennessee is currently providing hormone therapy to youths before they enter puberty. Meanwhile, the Endocrine Society also does not recommend offering puberty blockers or hormone treatments until children reach puberty.
Lee's office did not immediately respond to a request for comment on the bill.
Earlier in May, Lee signed a bill to protect access to gender-specific bathrooms, triggering many progressive groups to claim the law will discriminate against the LGBTQ community.
The legislation, called The Tennessee Accommodations for All Children Act (pdf), mandates that a public school has to provide "a reasonable accommodation" to a person who submits a written request: "For any reason, is unwilling or unable to use a multi-occupancy restroom or changing facility designated for the person's sex and located within a public-school building, or multi-occupancy sleeping quarters while attending a public school-sponsored activity."
Democrats are pushing to pass the Equality Act, saying that it will ensure "future administrations fully enforce non-discrimination laws."
Democrats in the House of Representatives passed the Equality Act in late February, claiming it will prevent discrimination against people based on sexual orientation and gender identity. The Equality Act which seeks to amend the 1964 Civil Rights Act was introduced by Rep. David N. Cicilline (D-R.I.) and Sen. Jeff Merkley (D-Ore.) in their respective chambers.
Emilie Kao, director of Heritage's Devos Center, explained in a March interview the ways in which the Equality Act would affect life for everyday people who believe in the innate difference between men and women based on biological sex or do not want to be punished for making decisions for their children about gender.
"About half the States have added sexual orientation and gender identity as protected classes to their Civil Rights Law, and activists have weaponized those laws to punish people who disagree with them about marriage and about gender identity," Kao added. "So, they've not only punished people in the wedding industry like bakers, florists, and photographers, and they have punished these agencies that serve foster children and families that want to care for them. They've also used these laws in the States to punish a women's homeless shelter that did not want to admit a biological man."
Additionally, Lee approved a bill banning biological makes from playing girls public school sports after stating that allowing transgender girls to participate would "destroy women's sports."
The Associated Press contributed to this report.