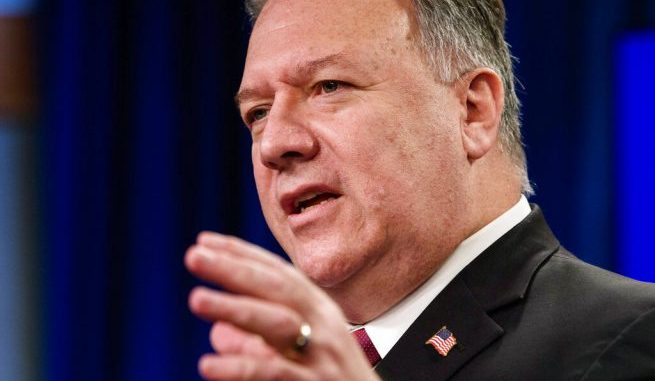 OAN Newsroom
UPDATED 8:22 AM PT – Thursday, October 22, 2020
The United States has continued to stand-up to the People's Republic of China with officials working to eradicate communist propaganda.
In a press briefing held in Washington, D.C. on Wednesday, Secretary of State Mike Pompeo addressed reporters on the growing threat of Chinese aggression. He announced his latest efforts to form a long-term dialogue between the U.S. and the EU in order to protect global stability against communist ideology.
"This Friday, the EU High Representative Josep Borrell and I will launch the U.S.-EU dialogue on China," said the secretary. "I'm confident that the discussion will deepen our long-term engagement with EU friends on this important issue."
Pompeo also announced the State Department will designate six Chinese media companies located in the U.S. as foreign missions in a bid to battle the spread of communist propaganda on the home-front more effectively.
"We're pushing back on the Chinese communist propaganda efforts here at home, too," he stated. "Today I'm announcing the State Department is designating the U.S. operations of six China-based media companies as foreign missions…they are all substantially owned or effectively controlled by a foreign government."
To ensure greater transparency of the Chinese Communist Parties influence in the U.S., I designated six additional People's Republic of China's propaganda entities as foreign missions. The American people deserve to know what these outlets are and for whom they work.

— Secretary Pompeo (@SecPompeo) October 21, 2020
Pompeo went on to the slam the Chinese Communist Party by accusing the regime of failing to abide by international rules and backing down on its commitments to other nations as well as global organizations.
The official stressed with the U.S. working with other "free nations" around the globe, more progress can be made to thwart threats raised by Communist China.