PG-13 | 1h 51min | Drama, Romance | 11 September 2015 (USA)
It's not uncommon to see many outstanding books adapted into movies. However, the same can't be said for documentaries being turned into narrative cinema, let alone by the same director. But British director Morgan Matthews has done just that. Teaming up with screenwriter James Graham, he has turned his 2011 documentary "X+Y" (titled "Brilliant Young Minds" in the United States) into the fascinating 2014 narrative film "A Brilliant Young Mind."
The film follows the trials and tribulations of Nathan (Edward Baker-Close as a child and later Asa Butterfield), an autistic child who is unusually gifted in mathematics. Unfortunately, he struggles when it comes to communicating with others. Of his parents, Julie and Michael (Sally Hawkins and Martin McCann), only his father seems to be able to break through Nathan's shell by using his goofy sense of humor.
Michael and Nathan are out driving one day when they get into an auto accident. While Nathan survives, his father doesn't. This tragic event causes Nathan to withdraw further into himself, much to Julie's dismay and distress.
As math seems to be the only thing that Nathan can relate to, his mother brings some of the boy's complex math equations that he's jotted down to his school. He is immediately acknowledged as unusually gifted and referred to a math teacher named Martin Humphreys (Rafe Spall), who has multiple sclerosis.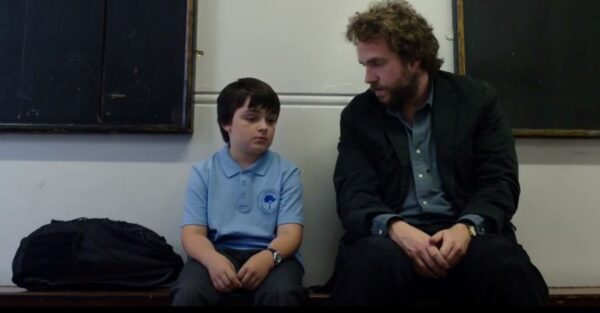 At first, it seems that Martin's sarcastic and snide sense of humor might not jive with Nathan, but soon we see that the former's acidic wit couples well with Nathan's much more reserved nature. It's the way that the teacher breaks through to the boy.
A former math prodigy himself, Martin teaches Nathan for years, and they form a bond, despite Nathan's now teenage social awkwardness.
Whereas Martin's physical handicap has sidelined his own dreams, he fully believes that Nathan has a shot at making the British team for the International Mathematics Olympiad competition. Although Julie sees the competition as a ray of hope in her son's life, she's also fearful of his failing at the only thing he has glommed on to. But when Nathan qualifies for the team, she is overcome with joy, as is Martin.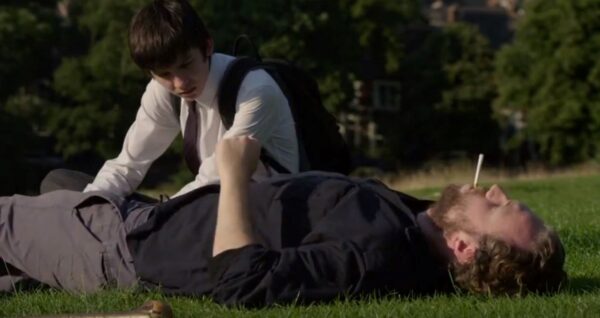 The next step in Nathan's quest has him journeying to a math camp in Taiwan, which takes him away from the familiar patterns and living accommodations that have been built to make his life more manageable. Once in the company of other mathematically gifted teens, Nathan realizes that they are also perceived by others as "geeks" and "nerds" and finds solace in knowing that he's not alone.
He soon meets Zhang Mei (Jo Yang), a gifted math prodigy in her own right, and he is paired with her in a cultural exchange program. She will visit his home in England after the math camp concludes.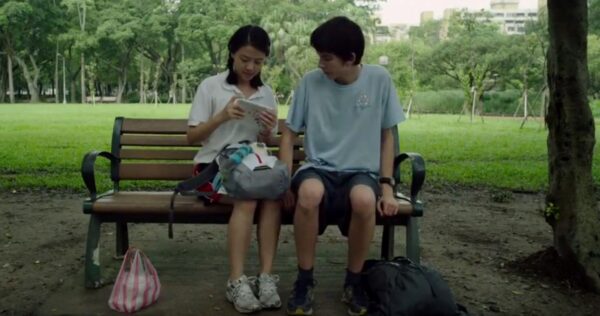 The two seem to have a budding teenage attraction, but Nathan's autism prevents much from moving forward in a romantic sense. There's also the fact that she's a member of the rival Chinese math team, and her family would look down on her if they knew she was romantically linked to a rival.
Matthews and Graham paint the character of Nathan with gentle strokes of compassion. Indeed, it always seems like he's just about to make some sort of emotional or social breakthrough, and these incipient moments really get us rooting for him as the film progresses.
This film is not the typical underdog story. Although it does contain aspects of overcoming the odds, it is more focused on how some things are more important than scholastic achievements. It shows how both compassionate persistence and patience can sometimes win the day.
"A Brilliant Young Mind" is an uplifting film, bolstered by strong performances by Butterfield, Hawkins, and McCann, and shows that the world isn't as scary a place as we might think, once people reach out and treat each other with kindness. And I'd say that message is very timely.
'A Brilliant Young Mind'
Director: Morgan Matthews
Starring: Asa Butterfield, Rafe Spall, Sally Hawkins
Rated: PG-13
Running time: 1 hour, 51 minutes
Release Date: Sept. 11, 2015 (USA)
Rated: 4 stars out of 5

Ian Kane is a filmmaker and author based out of Los Angeles. To learn more, visit DreamFlightEnt.com or contact him at Twitter.com/ImIanKane.