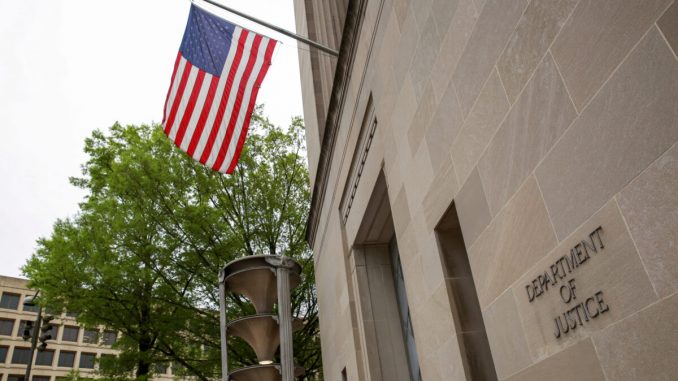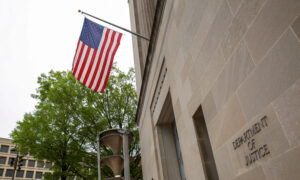 Attorney General Merrick Garland on Tuesday announced that the Justice Department (DOJ) is working to revive an effort to support certain disadvantaged communities to combat barriers to accessing justice in America.
Garland said that the department will launch a review seeking to address disparities in the criminal justice system and barriers to access the immigration and civil legal systems. The department will work with federal and state partners to develop policy initiatives and measures.
Part of the review will consist of reviewing strategies to reinstate an office in the department, known as the Office for Access to Justice, that says it would assist low-income individuals to navigate the civil and criminal justice systems. The office was first established in 2010 under the Obama administration under allegations that low socio-economic individuals and communities receive substandard legal services.
Former Attorney General Jeff Sessions in 2018 transferred duties from the office to DOJ's Office of Legal Policy and has since been effectively closed. House Democrats attempted to codify the office's existence through legislation. Sessions rolled back on a number of Obama-era policies during his tenure as attorney general.
"Trust in the rule of law—the foundation of American democracy—depends upon the public's faith that government seeks equal justice for all. That is the Justice Department's core duty, and the mission upon which it was built. But without equal access to justice, the promise of equal justice under law rings hollow," Garland wrote in a memo to leaders in the department.
The attorney general also argued that the announced efforts are necessary in order to address inequities exacerbated by the economic crisis that followed the outbreak of the CCP (Chinese Communist Party) virus pandemic.
"Many Americans have been pushed into poverty and lost their homes, their jobs, and even their lives. Deep and longstanding inequities in our justice system have been exposed and exacerbated," he said in his memo.
The announcement comes on the same day President Joe Biden issued a memo that directed Garland to begin "planning, development, and coordination of access-to-justice policy initiatives." The memo requires the DOJ to submit a plan to the White House in 120 days on the department's role in expanding the access to justice work.
Biden's memo also reestablishes the White House Legal Aid Interagency Roundtable. According to the DOJ, the Legal Aid Interagency Roundtable (LAIR) seeks to "raise federal agencies' awareness of how civil legal aid can help advance a wide range of federal objectives including employment, family stability, housing, consumer protection, and public safety."
The LAIR works with civil legal aid partners to strengthen federal programs by incorporating legal aid, develop policy recommendations for improving access to justice, and other outcomes.
The roundtable will be co-chaired by Garland and White House counsel Dana Remus and include a number of agency heads across the government.