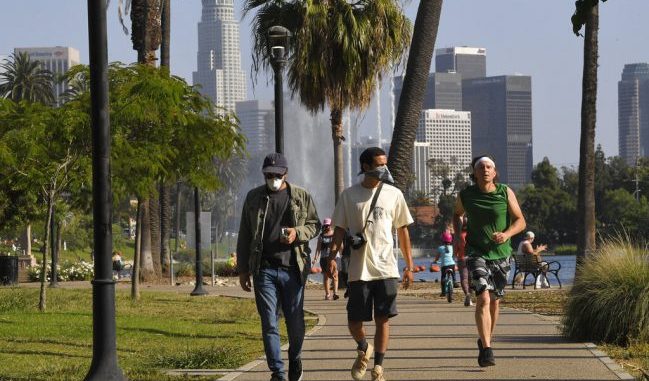 OAN Newsroom
UPDATED 7:05 AM PT — Wednesday, May 27, 2020
Doctors at a Northern California hospital have said their facility has recently seen more deaths by suicide than from the coronavirus.
Dr. Mike DeBoisblanc is the head of trauma at John Muir Medical Center in Walnut Creek. He said community health is suffering during this quarantine period.
Dr. DeBoisblanc also said it's time the county's shelter-in-place order comes to an end.
"We've never seen numbers like this in such a short period of time, I mean we've seen a year's worth of suicide attempts in the last four weeks," he explained. "I think mental health is definitely suffering and we have, unfortunately, the data to prove it."
Doctors at a hospital in California say they have recorded more deaths from suicide than coronavirus, with a year's worth of suicides and suicide attempts being recorded in a 4 week period.https://t.co/kJO6EdBmcW

— Paul Joseph Watson (@PrisonPlanet) May 25, 2020
The hospital trauma team said it's speaking out to make the community more aware. They are calling on Americans to support one another and for those suffering to reach out for help.
If you are someone you know may be having suicidal thoughts, call the National Suicide Prevention Lifeline at 1-800-273-8255.