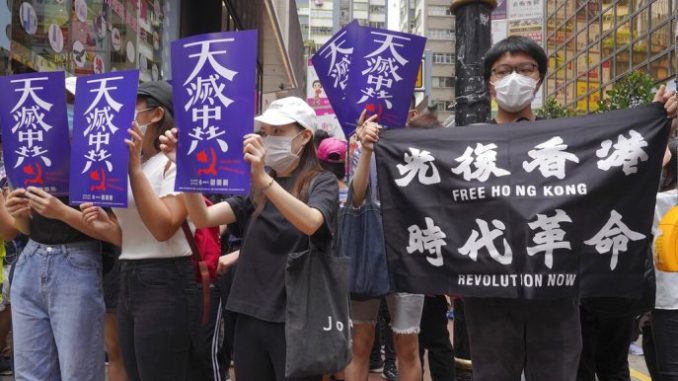 OAN Newsroom
UPDATED 7:51 AM PT — Wednesday, May 27, 2020
The Trump administration is opposing the latest effort by Mainland China to extend its political control over Hong Kong. On Tuesday, press secretary Kayleigh McEnany said President Trump is looking into Beijing's push to pass a new national security law.
"He's displeased with China's efforts, and that it's hard to see how Hong Kong can remain a financial hub if China takes over," she stated.
The legislation would allow Chinese security forces to crackdown on what they call "treason" and "secession." This comes as Hong Kong residents are calling for full independence of their city from China.
"I went directly to the president to get an answer on this," said McEnany. "I have no further announcement as to the precise action that the president will be taking."
President Trump is now expected to make a statement on China's supposed suppression of Hong Kong's autonomy in the coming days.