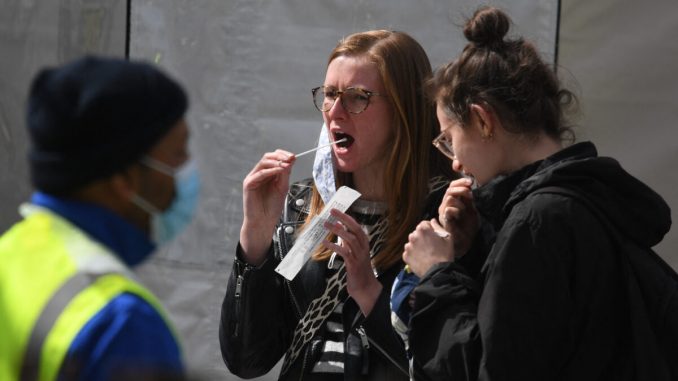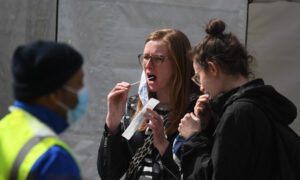 There's good news for travelers eager to dust off their passports after spending 2020 stuck at home: The list of countries lowering COVID-19 travel restrictions is growing.
After being largely closed to American tourists for more than a year, the European Union recently recommended expanding the list of EU countries considered safe enough to allow tourists and opening the doors to vaccinated travelers from other countries.
Individual countries are just starting to announce reopening plans, but anticipation of Europe's reopening has sparked a flurry of interest in destinations that have been off limits to Americans for months, including London, Paris, Barcelona, Frankfurt, and Amsterdam, according to travel search company Hopper.
Even with loosening restrictions, overseas trips still require navigating COVID-19 testing and vaccination requirements, forcing travelers to plan ahead and potentially budget a little extra, since tests may not be covered by insurance.
"The general question I get is just 'Help—how do I make sure I get to my vacation?'" said Carrie Wallace, founder and president of Chicago-based Cerulean World Travel.
International flights account for only about 25 percent of bookings on Hopper, suggesting many travelers are still sticking closer to home, but interest is growing as destinations reopen, said Adit Damodaran, an economist with the company.
The most frequently booked international destinations on Hopper are cities in Mexico, Central America, and the Caribbean already open to tourists. But the day after Iceland announced it would open to all vaccinated tourists in March, searches for flights from the United States to the country jumped 93 percent, and searches for European countries have been trending higher since late April, according to Hopper.
United Airlines said searches for flights to Europe were up 19 percent the day after reports first surfaced in April that Europe would soon reopen. The airline is starting new flights between New York and Dubrovnik, Croatia, a week earlier than expected and adding a fourth weekly flight. The Croatia flights will start July 1, the same day as two other recently announced flights from Chicago to Reykjavik, Iceland, and Washington, to Athens, Greece. United also said it will resume service to Barcelona and Madrid and add additional flights to Italy in July.
American Airlines said last month it expects to fly about 80 percent of its 2019 international capacity this summer and will have more seats available to destinations like Colombia, Ecuador, and Peru.
The U.S. Centers for Disease Control and Prevention (CDC) still advises people to avoid travel until fully vaccinated and says even fully vaccinated people should monitor the spread of new variants and global impact of COVID-19.
Travelers might feel ready to hit the road once vaccinated, but the vaccine isn't permission to skip COVID-19 testing. Some countries require a negative test result regardless of vaccination status, like Aruba and Italy, which require U.S. tourists fly on "COVID-tested flights" to avoid quarantine. The type of test required can also vary by destination.
U.S. travelers also will need a test to get home. Anyone entering the United States, including people who have been vaccinated, must test negative within three days before their flight departs unless they can prove they previously recovered from COVID-19 by showing a recent positive test and note from a doctor or public health official saying they were cleared to travel.
And while many domestic destinations have loosened travel restrictions, Hawaii still requires a negative COVID-19 test from one of the state's approved test providers to avoid a 10-day quarantine.
Whether those tests are covered by insurance can vary.
Federal legislation passed in response to the pandemic requires insurers cover COVID-19 testing for asymptomatic people at no cost except when testing for employment purposes or public health surveillance, but guidance from federal agencies on testing coverage doesn't address tests required for travel, Nisha Kurani, a senior policy analyst at the Kaiser Family Foundation, said in an email.
Insurers cover medically necessary tests, but that typically isn't meant to include travel, said Kristine Grow, spokeswoman for health insurance trade association America's Health Insurance Plans.
But if a clinician bills for a COVID-19 test and says it's necessary, insurance companies pay regardless of the reason, and many will cover at-home tests, Grow said. Travelers should contact their insurance provider to get a better understanding of which tests are or aren't covered.
A couple of Chicago travel advisers said they have had pre-departure tests covered, but clients have had to pay out of pocket while abroad.
Doctors Test Centers, with locations at both O'Hare International Airport and Midway Airport, does not submit insurance claims but will provide customers with information needed to request reimbursement, said program administrator Nick Toscano. Some people have had trouble getting reimbursed, but in many cases insurers have covered the tests, he said.
At Doctors Test Centers, PCR tests, which take two days to process but can be expedited, cost $145 and rapid antigen tests cost $120. Travelers can also get advice on entry requirements, and the test centers are hiring additional staff ahead of the summer travel season, Toscano said.
Major U.S. airline websites and apps have information on destinations' entry requirements and options for places to get tested.
When it comes to getting tested overseas, some travel advisers and tour operators will handle logistics. At Downers Grove-based luxury travel company Abercrombie & Kent, clients are responsible for pre-departure testing but once abroad, the company will arrange for a doctor to bring tests to their hotel rooms or set up appointments at a private clinic, said Stefanie Schmudde, vice president of development.
That may not be an option for people planning a trip independently, but travel advisers said they hadn't had trouble finding options, and suggested looking to hotels or airlines for information.
"Most places are making it very accommodating. They want travel to come back, so they're making it as easy as they can once you get there," said Debbie Wilensky, a travel consultant at Lake Shore Travel in Glencoe.
Many resorts in Mexico and the Caribbean provide on-site testing, and some will cover the cost, said Hannah Nowicki, travel adviser at Chicago-based Sunset Travel and Cruise.
Travelers may also be able to find tests at the airport. Airports in Mexico City, Cancun, Paris, and Zurich all have on-site COVID-19 testing. In Paris, the tests are free.
There is one way to skip finding a test while on vacation. The CDC recently gave travelers the option of packing an FDA-approved self-test, as long as it includes a telehealth service with a provider who can supervise the test. That disqualifies many home COVID-19 tests.
Abbott's BinaxNOW COVID-19 Home Test meets the requirements, as long the antigen test is purchased through eMed.com or certain pharmacies—a similar version without the telehealth component does not qualify. United Airlines lets travelers link test results to its app, but travelers on other airlines can also use the tests, Abbott said.
American Airlines has an at-home PCR test option with LetsGetChecked, but it's available only on flights departing the United States. A separate home test is available for travelers heading from the UK to the United States.
Unlike the Abbott test, which provides results in about 15 minutes, travelers using LetsGetChecked ship their sample in for same-day analysis. American said it is evaluating more preflight testing options and "will share more soon."
The BinaxNOW test is sold in packs of six for $150 and American's LetsGetChecked test costs $119. Both companies say they provide itemized receipts that can be submitted to an insurance provider, though it's up to the provider to determine whether to reimburse the traveler for a test.
While traveling with a self-test likely isn't necessary, Wilensky said it could be a good option for people who will feel more comfortable knowing they have testing covered.
Travelers should think about designing their trip to accommodate any testing needs, such as ensuring they depart from a city where testing is readily available, or the internet connection is strong enough to accommodate a telehealth call, travel agents said.
Wallace advised carrying paper copies of test results or vaccination status even if travelers can submit their records to an app and double-checking that any personal information on their test result matches what's on their ticket and passport to avoid problems at the airport.
And while test access and processing times have improved enough that getting results in time for a flight generally isn't an issue, Wallace still recommends getting them as early as possible.
She said the demand for COVID-19 testing has eased, "so people are getting results faster, but three to five months ago, it was dicey."
By Lauren Zumbach
Chicago Tribune
©2021 Chicago Tribune. Visit at chicagotribune.com. Distributed by Tribune Content Agency, LLC.