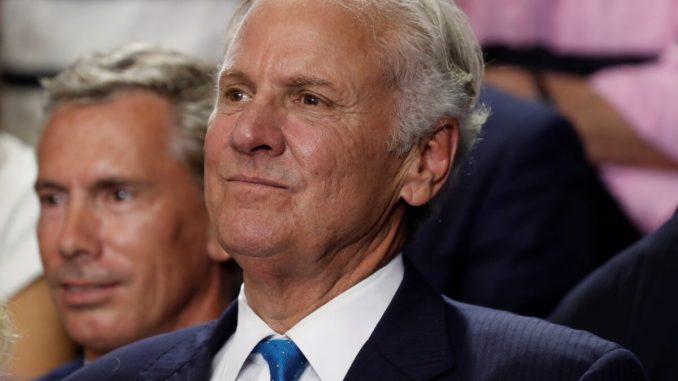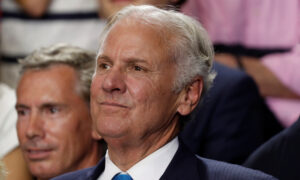 South Carolina Gov. Henry McMaster on Tuesday issued an executive order to prevent local governments and school districts from mandating the wearing of masks to curb the transmission of COVID-19, the disease caused by the CCP virus.
Parents may now opt their children out of wearing masks in public schools, the governor's executive order (pdf) states. McMaster cited widespread CCP (Chinese Communist Party) virus vaccine access for adults statewide in issuing his order.
"With the COVID-19 vaccine readily available and case numbers dropping, I will not allow local governments to use the state emergency declaration as a reason for implementing or maintaining mask mandates," McMaster said in a statement.
"Everybody knows what we need to do to stay safe—including wearing a mask if you're at risk of exposing others—but we must move past the time of governments dictating when and where South Carolinians are required to wear a mask. Maintaining the status quo ignores all of the great progress we've made," the Republican governor added.
The governor in his executive order said that he is directing South Carolina's health and education departments to develop forms that can be signed by parents and legal guardians that would allow them to opt their children out of wearing masks in state public schools.
A statewide mask mandate has never been imposed by the governor, however school districts and local governments were able to independently choose whether to impose the restrictions.
The state education department currently requires that students and staff in public schools wear masks upon entering the building, while moving through hallways, during pickup and drop-off, and when it isn't possible to practice social distancing.
"With every adult in our state having the opportunity to receive a vaccine, it goes against all logic to continue to force our children—especially our youngest children—to wear masks against their parents' wishes," the governor said.
State and local government agencies are also barred from asking residents to provide evidence that they have been vaccinated against COVID-19 before accessing buildings and facilities, or receiving government services, the executive order states.
"Vaccine passports will have no place in South Carolina," McMaster said on Twitter last month. "The very idea is un-American to its core."
Responding to the governor's executive order Wednesday, the state's public schools chief accused McMaster of "inciting hysteria and sowing division" by allowing parents and legal guardians to choose whether their children wear masks.
South Carolina's education and health departments didn't immediately respond to requests for comment.