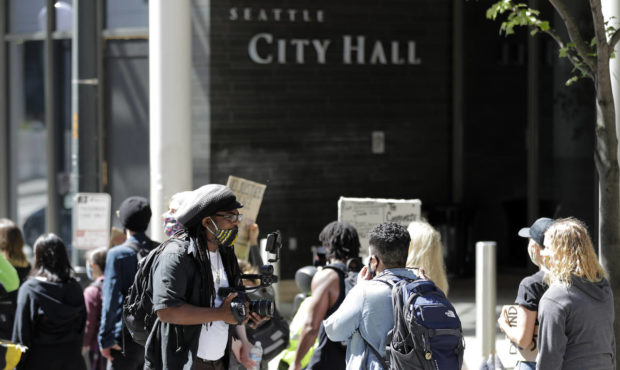 OAN Newsroom
UPDATED 7:57 AM PT – Tuesday, August 11, 2020
The city of Seattle will defund the police following the approval of a new city budget, which has been heavily criticized by officials who say city council members are rushing talks.
The seven-to-one decision was reached Monday. It approves a complex budget package, which would cut spending on law enforcement by 14-percent and eliminate multiple police units.
Under the new revisions, the police department's $400 million budget will be cut by roughly $3 million. This could potentially eliminate more than 100 officers from the department.
Police Chief Carmen Best has fought against the new budget proposal. She said the changes that would reduce the salary of command staff positions feel personal.
"It is a tragedy if we do anything to hurt the compensation of people who've worked so hard," she stated. "…it definitely feels personal to me".
Following the decision, Chief Best announced her resignation in email sent to her department Monday night. She stated it wasn't an easy decision to make, but believes it's the right time.
Best took her role as chief of police back in 2018 and became the first black police chief in Seattle's history. After serving 28 years on the force, she is set to retire effective September 2.
Mayor Jenny Durkan has also spoken out against the new budget changes by criticizing the city council for refusing to work with her office and other officials. She has urged for police budget discussions to be taken up with the 2021 city budget instead of this years.
Council member Kshama Sawant was the only person who voted against the changes. She stated that the reductions didn't go far enough and the new budget ultimately failed the working class.
Despite this, other members on the council believe they made the right decision by marking a new chapter in Seattle's history.