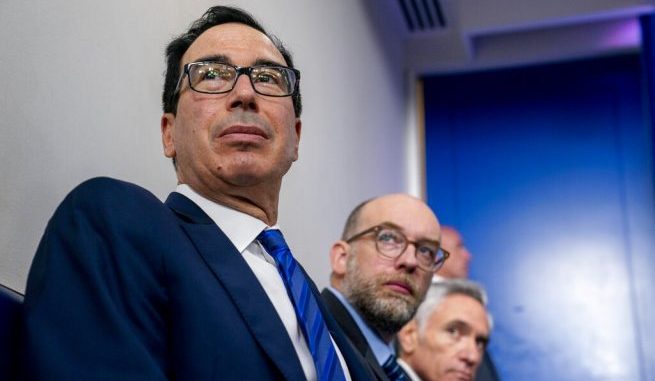 OAN Newsroom
UPDATED 9:07 AM PT – Tuesday, August 11, 2020
Treasury Secretary Steven Mnuchin is calling for independent fiscal oversight of New York City's public finances. In an interview Monday, he said the state of New York must establish an oversight board to control New York City's budget.
The secretary noted that the Big Apple's finances are now in the worst shape since late 1970s and must improve. This came after Mayor Bill de Blasio ordered arbitrary shutdowns of businesses and unveiled costly welfare programs to increase social justice in the city. As a result, New York is facing a financial collapse.
"Because of bad policies, I mean, New York keeps on raising their taxes, everybody's gonna move out of New York," said Mnuchin. "I understand New York has problems…the city is really going in the wrong direction."
I am pleased that President Trump has taken action to ensure that economic relief continues to go to America's workers, families and businesses. https://t.co/UIn8WqL4iP

— Steven Mnuchin (@stevenmnuchin1) August 9, 2020
The Treasury Secretary added that Republican-run states such as Texas are saying they do have enough money to provide coronavirus relief, but Democrat-controlled areas are in deep financial trouble.