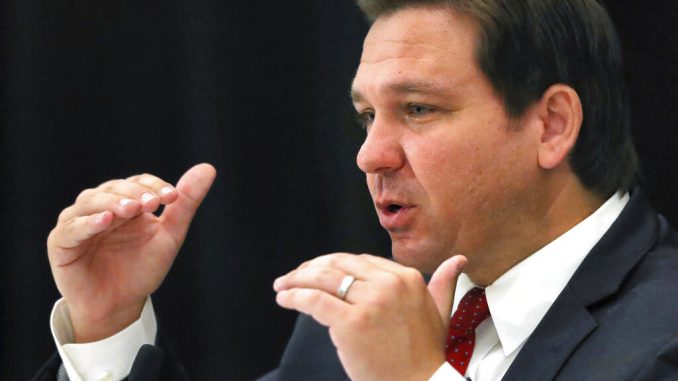 OAN Newsroom
UPDATED 10:51 AM PT – Tuesday, August 11, 2020
Education and state officials across the nation are determining whether or not to allow children back to school.
Florida is one of many states gearing up to get kids back into the classroom come fall. However, not all of the state's school districts are convinced this is safe.
The Hillsborough County School District has opted for online classes only. The move could cost the district to lose out on funding from the state for its school year.
However, Florida Commissioner of Education Richard Corcoran is giving Hillsborough County a second chance by allowing the district to reconsider and switch to in-person learning by Friday. He said the county must go back to its original state approved plan, which gives parents and students a choice between online courses or attending in-person.
"For me, I think one of the core principles is parents need to have the ability to opt for the type of learning that they think is important," said Gov. Ron DeSantis (R-Fla.). "And so, if they're comfortable, more comfortable in a distance learning environment, then they obviously need to have that that choice."
Despite this, Corcoran is pushing for students to be present in classrooms five days a week. The Florida Education Association, however, said he has no right to tell individual districts how to run its schools.
Meanwhile, local teachers unions and teachers across the country are protesting reopenings by suggesting the move is far too dangerous. Nonetheless, state officials such as Corcoran have argued that continuing to keep schools closed will further prevent marginalized communities from closing the gap in education.
Hillsborough County is expected to make a decision before the end of this week.
RELATED: Parents turn to private schools amid COVID-19 pandemic