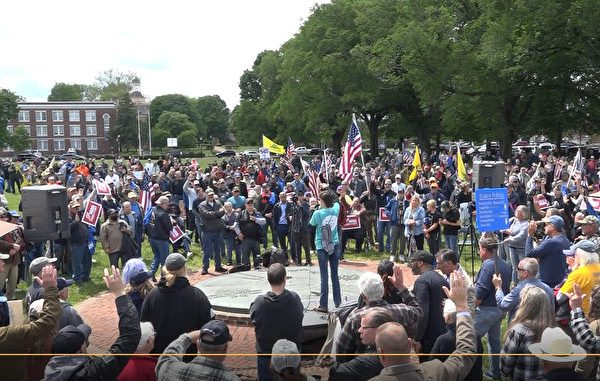 Over 1,000 people gathered at a rally for the protection of gun rights in front of Legislative Mall in Dover, Delaware, on May 8.
Organized by the Delaware State Sportsmen's Association (DSSA), more than 20 people from different organizations spoke at the rally to oppose unconstitutional infringement on law-abiding citizens' rights to bear arms.
Two new gun bills, SB3 and SB6, both were passed on April 1 by the Delaware Senate. SB3 puts more restrictions on handgun buyers. SB6, known as the Delaware Large Capacity Magazine Prohibition Act, prohibits the possession of magazines with a capacity larger than 17 rounds. Currently, both bills face a vote by the House to determine if they will pass.
DSSA President Jeff Hague, who hosted the rally, said while pointing to the state capitol building, "We are the majority in the state, we have the right to keep and bear arms. We have to exercise that right. We have to make sure these politicians don't take it away."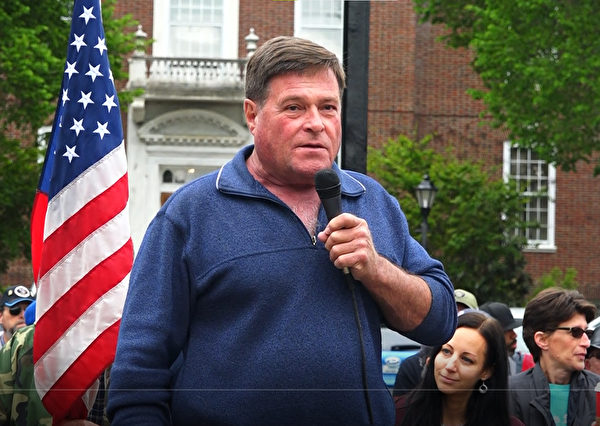 Hague said that if the two gun bills are passed by legislative, the DSSA will challenge the legislative body in court to protect resident's gun rights that he said are protected by the American Constitution.
A few state senators and representatives came to support the rally.
Sen. David Lawson, a Vietnam War veteran who spent 27 years in law enforcement and 11 years in the Senate, said at the rally: "I've never seen such anger for such disrespect for our country. These laws that violate our freedoms, our constitutional rights, they do in fact step on those veterans who died for this country.
"I do want you to do this: turn to the person next to you, and tell them that you will give your all to protect this country."
Lawson added, " We've got to show unity, we've got to come together like we're doing here, and bring more, so that these folks understand that you are serious."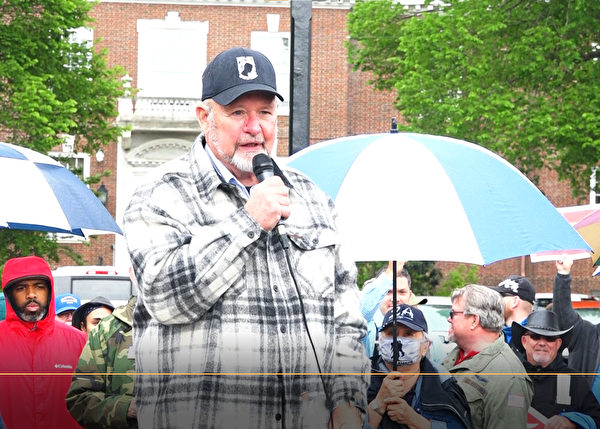 Sen. Brian Pettyjohn told the rally he was was glad to see that the number of supporters in the crowd had doubled from the first rally a few years ago. He called on those attending to fight for their rights, according to Article I, Section 20 of the Delaware Constitution: "A person has the right to keep and bear arms for the defense of self, family, home, and State, and for hunting and recreational use."
Pettyjohn said he sees the fight for gun rights as a fight for the freedoms of the nation's future Generations because "if we let these rights slip by," they won't be there tomorrow.
House Minority Leader Danny Short told the crowd that he would fight to "protect your Second Amendment rights" when the bills land in the House next week or later. "I will and I'm sure my colleagues will do two things if it gets to us: NO on Senate Bill 3 and NO on Senate Bill 6," he said.
"I will never vote to infringe your gun rights."
State representative Rich Collins told the rally that the gun control bills were not popular.
"I have gotten more emails against these two bills, SB3 and SB6, than any other issues by far in all the time I've been in there," he said. Collins started as a state representative in 2015.
Armed Black Movement founder and NRA certified firearms instructor, Alex Ballard, stated: "Everything that I do is rooted in two things: truth and Justice."
"I know that a lot of people have been pushing for these bills because they believe that is going to reduce violence," he said, while adding that he wants to help educate people about the truth of would result from gun control legislation.
"I grew up in New Jersey, specifically the north New Jersey area, and we've never been able to purchase firearms. You've never been able to get permits and it's still one of the most violent cities in this country."
He added, "You cannot make laws. There's only one law: that's God's law. You can write policy that helps to reinforce God's law but you can't write laws."
Ballard said the gun control bills would only affecting law-abiding people but not criminals. "We don't want these laws," he said of the black community he represents.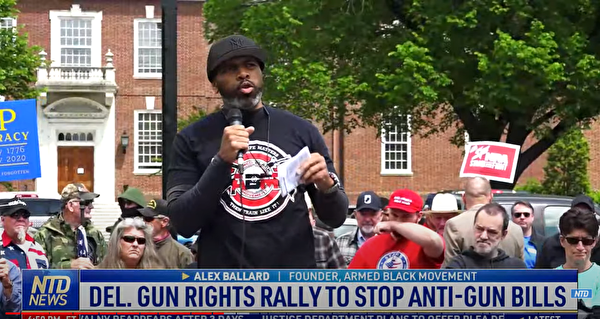 Young people also voiced their support for gun rights.
Young Republicans chair Sam Chick said: "Right now, the Second Amendment is under attack. Our constitution is under attack. They are the pillars of our society, the pillars of our freedom. When the Second Amendment goes, the First Amendment goes, the Fourth Amendment goes, everything else goes."
"It's all on the table and don't think that it can't happen here, so we have to do what we can to preserve our Liberty just as people have had to do all throughout history," he continued, "The struggle for freedom is not new. Thousands of people have fought for every single right they have thousands of years ago."
Vice chair of the Young Republicans, Nick Miles, said of the gun control bills: "It's no longer about saving lives from gun violence; it's about control. Anti-gun politicians use gun control in an effort to combat crime … [but] gun control is not crime control. If a criminal wants to get a firearm to commit crime, they will break the law and obtain one."