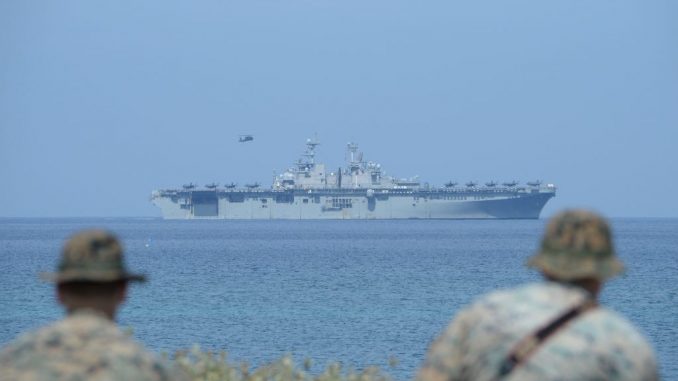 OAN Newsroom
UPDATED 7:33 PM PT – Thursday, July 1, 2021
The U.S. and Japan have begun joint military exercises amid growing Chinese threats to Taiwan. According to Financial Times, citing Japanese military officials, the joint drills come as preparation for a possible military conflict with China.
The exercise is taking place near the uninhabited Senkaku Islands, just 200 miles off the Chinese coast. This comes after Japanese parliament was allowed to use the nation's defense force in overseas operations for the first time since World War II.
Japan's defense minister said Chinese threats require a new military strategy. Additionally, Japanese officials say military cooperation with the U.S. is crucial in order to contain the malicious influence by Communist China in Asia-Pacific.