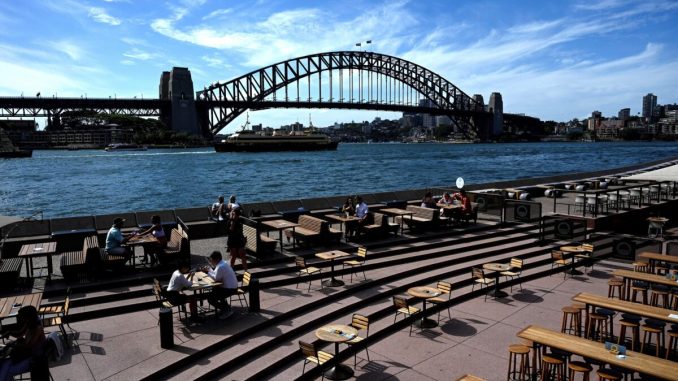 Australia's stagnant population growth is the biggest bottleneck on long-term economic recovery, the property industry says.
"The Government has overseen a remarkable economic rebound, but the budget papers reveal that population growth will quickly become an anchor for our economy," Property Council of Australia chief executive Ken Morrison said.
Population growth is at around 0.1 percent currently in Australia. However, the net overseas migration is estimated to see Australia lose 97,000 people by the end of 2020-21. It is the greatest net loss in overseas migration since 1916.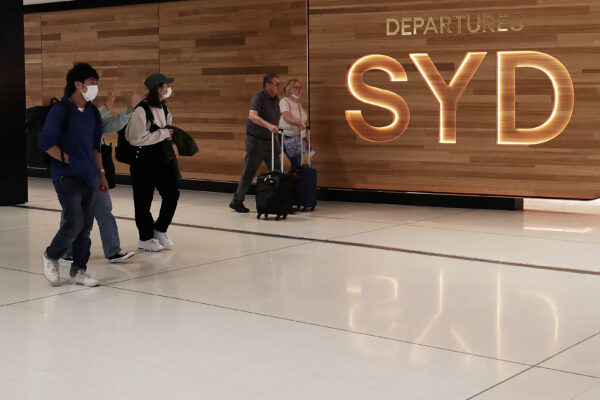 Morrison though believes the lack of growth will "catch up with us" as economic and employment growth expectations slow down over the forward estimates.
"Population growth is not an optional extra for Australia's economy. Without it we cannot sustain our economic success over the long term," Morrison said. "If safe immigration is not resumed until well into 2022, Australia risks losing ground to our competitors as students and high-value workers take other opportunities."
Housing Market to Slow Due To Slower Population Growth
Despite this, PCA notes that the domestic demand for houses has been driving record-high growth in the sector off the near zero percent official interest rate.
As housing supply remains an issue for the market, the Treasury said in the 2021 budget outlook (pdf) that the recent strength in the housing market is not expected to remain due to slower population growth.
"Slower population growth is also expected to limit demand for higher-density dwellings in coming years, such that the recent strength in housing market activity is not expected to be sustained," the Treasury said.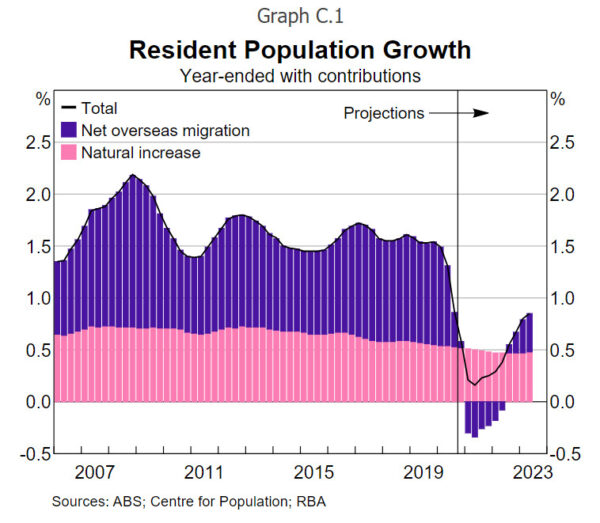 Lack of Immigration Could Lead to Wage Growth
Head of Australian Economics at Commonwealth Bank Gareth Aird though believes there will be a positive effect from the lack of migration with the labour market showing signs of increasing wage growth (pdf).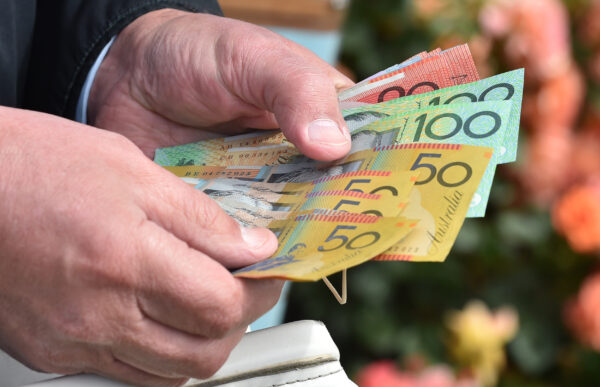 "Wages growth is going to very weak… but we wouldn't be surprised to see some pockets of wages growth due to the sudden drop in [net overseas migration] as firms cannot hire workers from abroad," Aird said.
"The bottom line is that there will be opportunities for local workers to push for higher wages if the demand for labour exceeds its supply."