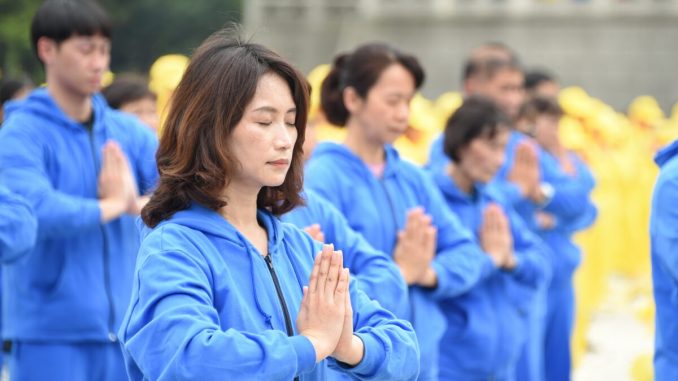 Government officials from around the world have sent letters and proclamations to commemorate the annual celebration that falls on May 13, which marks World Falun Dafa Day.
Falun Dafa, also known as Falun Gong, is a spiritual discipline with slow meditative exercises and moral teachings centered on the principles of truthfulness, compassion, and forbearance. On this day 29 years ago, Li Hongzhi, the founder of the practice, introduced the discipline to the public in northeastern China. Li's birthday also falls on May 13.
As a result, the date has been celebrated by Falun Gong adherents and supporters as World Dafa Day since 2000. A year earlier on July 20, the Chinese regime launched a brutal persecution against adherents in China that has continued to this day.
In the United States, several federal and state lawmakers, as well as governors, joined in the commemoration and also voiced support for Falun Gong adherents in China.
"I am writing to recognize this important day in our community," wrote U.S. Rep. Robert Wittman (R-Va.) in a letter. "On this day, we remember the religious persecution that began in 1999 and those who continue to choose to stand up against it with non-violent resistance."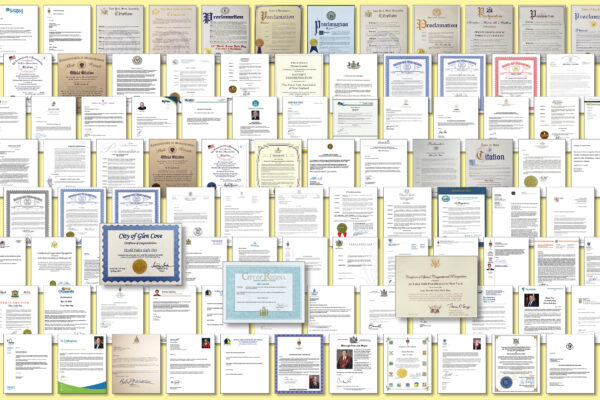 Since 1999, millions of Falun Gong adherents have been detained inside prisons, labor camps, and other facilities in China, with hundreds of thousands tortured while incarcerated, according to the Falun Dafa Information Center.
Minghui.org, a U.S.-based website that monitors the persecution of Falun Gong in China, has reported the deaths of 4,641 Falun Gong practitioners due to Beijing's persecution as of April this year. The actual death figure is likely far greater.
The persecution has continued despite the global pandemic. According to Minghui, at least 83 adherents were persecuted to death in 2020. One of the recent deaths involved Lu Guanru, a 69-year-old construction worker, who died on April 4 at a prison in northern China's Heilongjiang province after having a stroke. Before passing away, he was subjected to different tortures including forced feeding.
On May 12, the U.S. State Department imposed sanctions on Yu Hui, a Chinese official, for his role in persecuting Falun Gong adherents. Yu was the second Chinese official to be sanctioned following similar U.S. sanctions against a Chinese police chief in December 2020.
New York State Rep. Hakeem Jeffries expressed his appreciation to Li for founding the spiritual practice in a letter.
"I applaud the continuous work of the Falun Dafa community, and their impacts on many facets of life on their members and the public," Jeffries wrote. "I want to thank the members of this group for their betterment of the world and the diversity of New York as a whole."
Pennsylvania Gov. Tom Wolf stated he was "delighted to recognize World Falun Dafa Day" in his letter.
"As we celebrate this festive occasion, we should reflect on the teachings of truthfulness, compassion, and tolerance," Wolf wrote.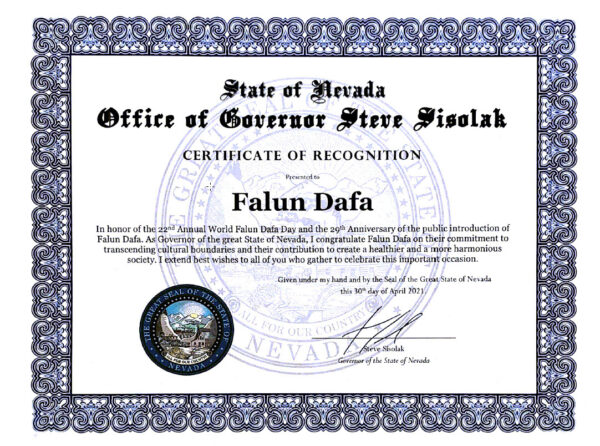 Many Canadian politicians also expressed their well-wishes, including Conservative lawmaker Kerry Diotte.
"The Falun Dafa community is an important part of our Canadian Mosaic," Diotte wrote (pdf) in a letter. "The pursuits of its founding principles of truthfulness, compassion, and forbearance are universal virtues that help make Canada a better place."
Australian Senator Concetta Fierravanti-Wells applauded Falun Gong adherents for their "bravery, courage, and spiritual fortitude" in the face of the persecution carried out by the Chinese Communist Party (CCP).
Cary Lo, a district councilor for the local Democratic Party in Hong Kong, wished Li a happy birthday and the best of health.
"While many people are afraid to speak up nowadays, Falun Gong adherents continue to uphold their values in the public, promoting the values of 'truthfulness, compassion, and forbearance' at every corner of the community. As district counselors, we greatly admire and appreciate their effort," Lo added.
On April 25, several Falun Gong adherents staged a peaceful protest outside the Liaison Office, Beijing's top representative office in Hong Kong, calling on the Chinese regime to end its persecution against Falun Gong adherents in China.
Since the beginning of May, Falun Gong adherents have held events to commemorate the World Falun Dafa Day in several cities, including London, Melbourne, San Francisco, Sydney, Taipei, and Toronto.