Many years ago, I hired a young man, Kevin, to help out part-time during the summer in my bookshop on Waynesville, North Carolina's Main Street. Kevin was about six feet tall, a bulky kid who was a rising senior in high school and an outstanding student with a great sense of humor.
One afternoon, I left the store and walked down the street to make a deposit at the bank. When I returned, Kevin stood in the back of the store weeping like a child. "Hey, man, what's wrong?" I asked, hurrying toward him and thinking someone must have died.
Kevin held up a children's book and said through his tears, "We've sold so many of these. I just wanted to see what all the excitement was about."
The book was Robert Munsch's "Love You Forever," the touching story of a mother's love for her son and the return of that love when the son cares for his mother in her final years. Like so many other readers, including me, this tough-minded, funny kid broke down as he read this story of care and affection.
As we get older, we tend to put away the books we've read as children and adolescents, and only retrieve those stories when we wish to share them with out own children. If we remain readers as adults—and I hope we all do—we instead pick up some history or biography that interests us, a bestselling novel, a cookbook, or a manual on gardening or home decoration. We read for pleasure and edification, and leave behind the stories so dear to us as children and teenagers.
Which is unfortunate.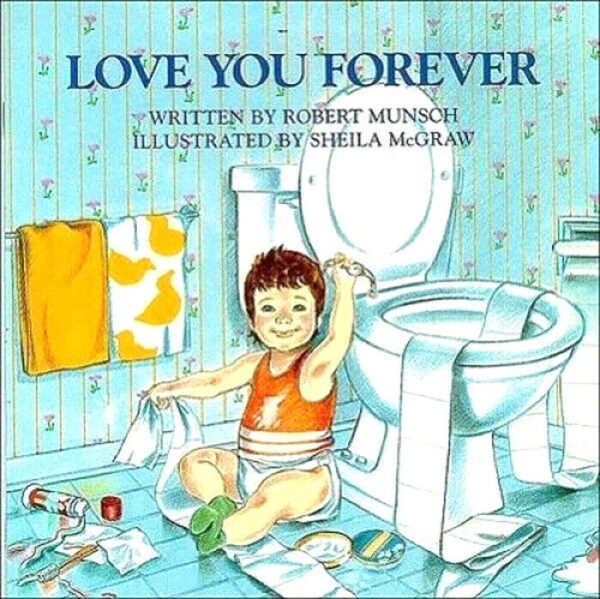 Becoming Real
As both a parent and a teacher, I explored books unfamiliar to me, or returned to stories I scarcely remembered from my childhood. Either I passed them by in my younger years, or they made little impression on me.
One such story I read to my kids was Margery Williams's "The Velveteen Rabbit," and we listened to the Meryl Streep recording as well. Had I read this classic story in elementary school? I have no idea. But as an adult, the passage below hit me like a left hook:
"Real isn't how you are made," said the Skin Horse. "It's a thing that happens to you. When a child loves you for a long, long time, not just to play with, but REALLY loves you, then you become Real."
"Does it hurt?" asked the Rabbit.
"Sometimes," said the Skin Horse, for he was always truthful. "When you are Real you don't mind being hurt."
"Does it happen all at once, like being wound up," he asked, "or bit by bit?"
"It doesn't happen all at once," said the Skin Horse. "You become. It takes a long time. That's why it doesn't happen often to people who break easily, or have sharp edges, or who have to be carefully kept. Generally, by the time you are Real, most of your hair has been loved off, and your eyes drop out and you get loose in the joints and very shabby. But these things don't matter at all, because once you are Real you can't be ugly, except to people who don't understand."
Readers may laugh, but even as I copied this passage into this article my eyes misted up. As an old guy, I'm loose in the joints, very shabby, and yet "these things don't matter at all."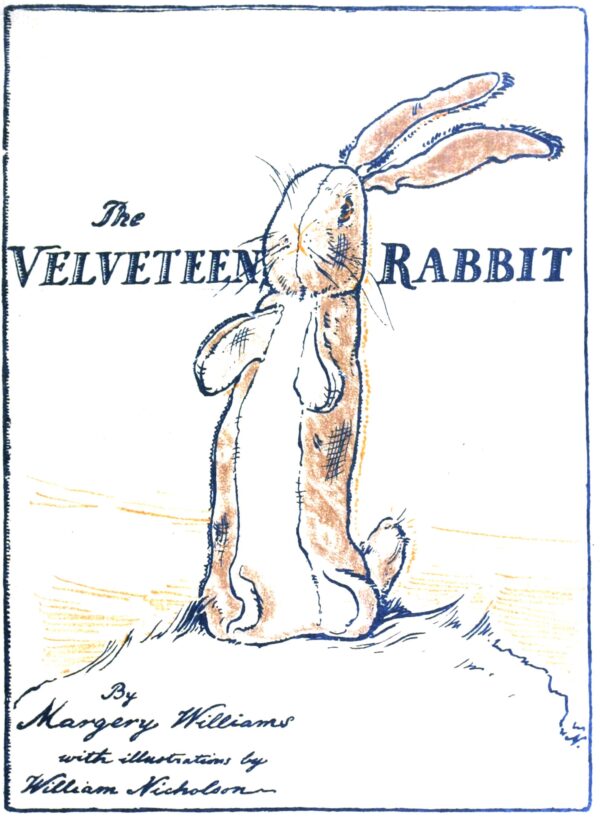 Age Brings Depth
When I mentioned to others that I was writing this article, several people told me they had reread childhood classics as adults and had gained a more profound understanding of these stories.
One of my sons, for example, a Harry Potter fan as a teenager who when he finished the final volume felt as if he'd "said goodbye to a close friend," revisited the series last year and found deeper meaning, including religious insights, in this story of Hogwarts Castle with its cast of heroes and villains.
I knew that editor and writer Annie Holmquist of Intellectual Takeout has a passion for such literature, and so wrote to her asking if she reread old childhood favorites. She replied:
"Well, 'Anne of Green Gables' and the subsequent books in that series have been ones that I have picked up countless times. The 'All-of-a-Kind Family' series is another one that I still enjoy as an adult. I actually picked up a Marguerite de Angeli book over the weekend that I hadn't read in ages ('Thee, Hannah!').
"I've enjoyed reading some of the Moffat stories by Eleanor Estes. I especially like the humor in these latter books—from my point of view, the humor is such that it would be missed by a child, because it is written through a child's eyes and shows how they take something very seriously that an adult would be guffawing at behind his hand while trying to keep a straight face.
"I think that's one of the things I really enjoy about children's books as an adult—I pick up on all the hidden meanings that completely went over my head as a child. I also find that some of these books have wonderful nuggets of truth that speak to my heart in ways that they never would have as a child."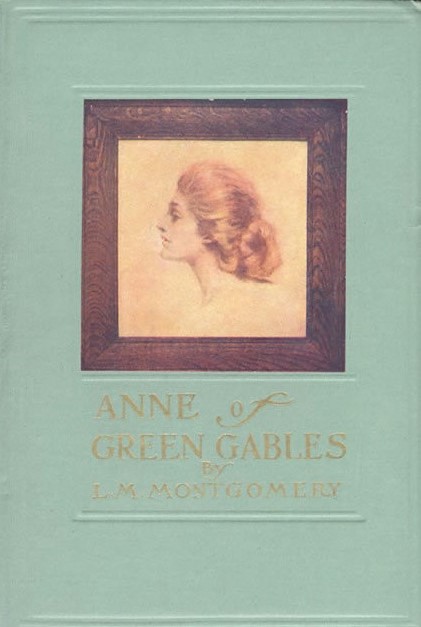 Plain and Simple Truths
Like "The Velveteen Rabbit," several of the books I taught to classes of 7th- and 8th-grade homeschoolers were also strangers to me. Mildred Taylor's "Roll of Thunder, Hear My Cry," Jeanne Birdsall's "The Penderwicks: A Summer Tale of Four Sisters, Two Rabbits, and a Very Interesting Boy," and Lois Lenski's "Indian Captive: The Story of Mary Jemison" provided as much or more pleasure for me as an adult as they might have in my youth. I also admired these stories and others for the virtues and truths they offered young readers.
One such novel that I particularly enjoyed teaching was Charles Portis's "True Grit," the coming-of-age story of a teenage girl who hires a U.S. Marshal and a Texas Ranger to help her track down her father's killer. This novel is a crossover book, appropriate for both teens and adults, but though I'd seen the John Wayne film based on the story, and the 2010 version with Jeff Bridges as Marshal Rooster Cogburn, I'd never read the book until I selected it for my students, a choice based on the recommendation of a parent.
Two qualities in "True Grit" particularly attracted me. The first was Portis's command of the English language, his straight-shooting descriptions and dialogue that are so different from much of contemporary English literature. The second was the character Mattie, the admirable young girl who unerringly thinks and speaks the truth.
Like so many books for young people with such characters, "True Grit" celebrates a hero with grit, bravado, a sense of justice, and a clear-cut sense of values.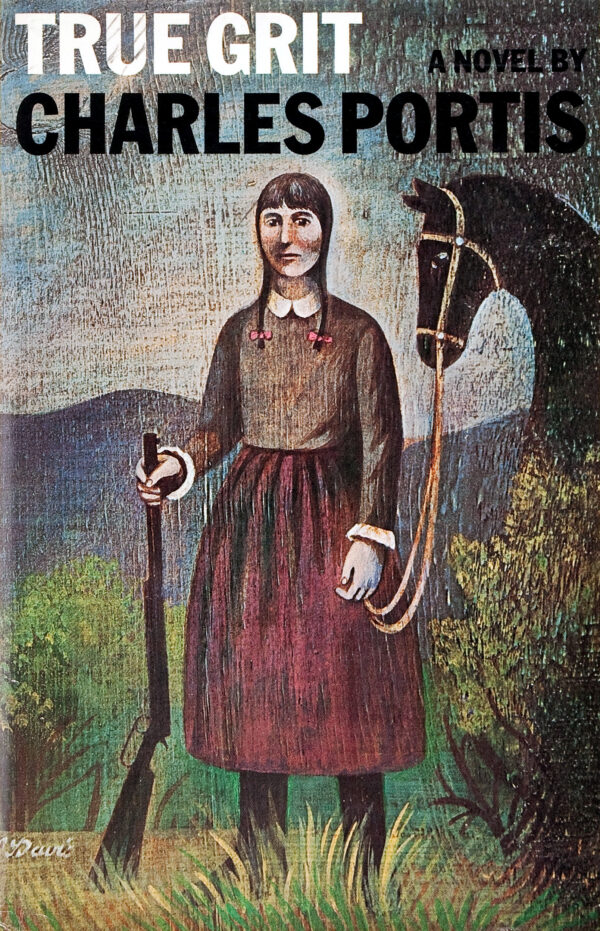 Treasures for All of Us
Recently in The Epoch Times I reviewed "Pollyanna," another children's classic new to me. Here I found a refreshing innocence absent from my normal literary fare, a belief in goodness and in searching out reasons to be happy in life. Given the pandemic and other troubling events of the last year, Pollyanna's "glad game" was a wonderful reminder to seek the good in each day.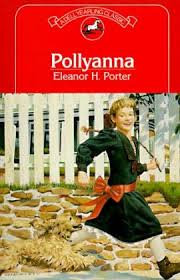 Reading an old chestnut from our childhood, or even opening such a classic for the first time—"Treasure Island," "The Jungle Book," "Winnie-the-Pooh"—can bring us the same unforeseen gifts I found in "Pollyanna." They may be aimed at a younger audience, but such literary works can bestow wisdom and solace on adults as well.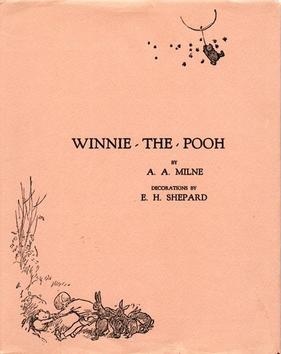 So pour yourself a cup of cocoa, grab a chocolate chip cookie, open up a copy of some book like "Charlotte's Web," and let the magic begin.
Jeff Minick has four children and a growing platoon of grandchildren. For 20 years, he taught history, literature, and Latin to seminars of homeschooling students in Asheville, N.C. He is the author of two novels, "Amanda Bell" and "Dust On Their Wings," and two works of non-fiction, "Learning As I Go" and "Movies Make The Man." Today, he lives and writes in Front Royal, Va. See JeffMinick.com to follow his blog.