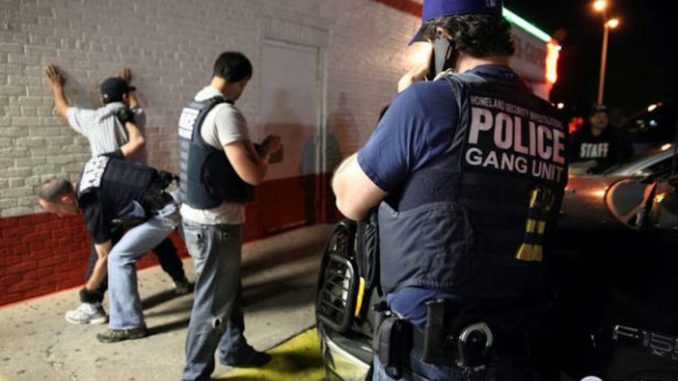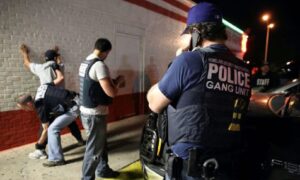 A man was taken into custody on Thursday after being accused of smuggling more than three dozen illegal immigrants who were found in and around a large tractor-trailer that was stopped by local authorities near San Antonio in Texas.
Aron Bernard Griffin, 49, from Dallas was arrested on federal criminal charges that include one count of smuggling undocumented noncitizens. If convicted, he faces a maximum penalty of 10 years in prison, the U.S. Department of Justice said in a statement.
A federal district court judge will determine any sentence after considering the U.S. Sentencing Guidelines and other statutory factors.
Police were notified by several concerned citizens after they saw a group of people inside the rig that Griffin was allegedly driving.
"The tractor-trailer was located at a gas station on Interstate Highway 10 East in San Antonio," police said. "Forty-one undocumented noncitizens were found at the scene and were detained by Homeland Security Investigations (HSI) Special Agents."
Prosecutors said Griffin told federal agents that he had made an agreement with another person to pick up the illegal immigrants in Laredo and transport them to San Antonio for money.
One of the immigrants was taken to a hospital for dehydration, San Antonio Fire Department spokesperson Joe Arrington said Thursday, The Associated Press reported.
The apprehensions of people crossing, or attempting to cross, the border illegally have substantially increased in recent months.
Border Patrol agents detained more than 150,000 illegal border crossers in March, former Customs and Border Protection (CBP) Commissioner Mark Morgan said—a 50,000 increase in comparison to the previous month.
A further 30,000 evaded capture, according to Morgan, who has received the provisional CBP numbers from internal sources.
"The border is wide open. … It's not secure. Drugs are pouring in, and criminal aliens are pouring in right now," Morgan said during a press conference along the Rio Grande on March 30.
Charlotte Cuthbertson contributed to this report.
From NTD News