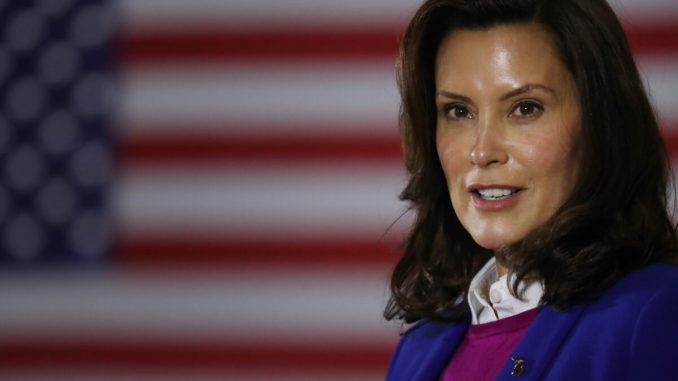 Michigan's governor recently traveled to Florida despite warning residents against taking out-of-state trips, her office disclosed on Monday.
Spokespersons for Michigan Gov. Gretchen Whitmer told news outlets that the Democrat took what they described as a personal trip to visit her father about one month ago.
"Her dad was fully vaccinated and the governor is tested regularly and has never tested positive for COVID. The trip was not paid for at taxpayers' expense," a spokesperson said in one of the statements.
Whitmer said during a recent briefing that her father is in the state of Florida.
The governor has repeatedly warned against traveling out of state because of the COVID-19 pandemic, and official state guidance said that "it is safest to avoid out of state travel at this time."
The Centers for Disease Control and Prevention says fully vaccinated people can travel by plane safely but its director told Americans that they should still not do so because of the number of COVID-19 cases.
COVID-19 is the disease caused by the CCP (Chinese Communist Party) virus.
Whitmer's father has been fully vaccinated against the CCP virus. Whitmer got her first jab earlier this month, with a second scheduled soon.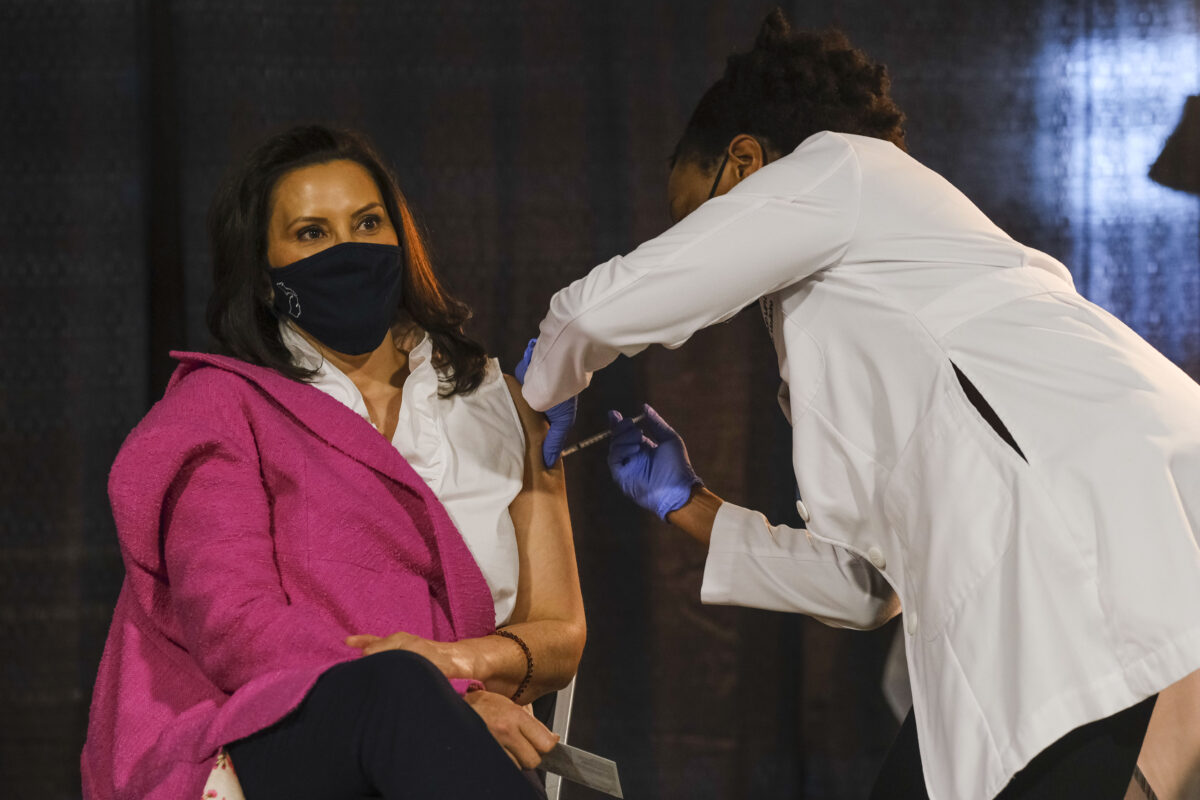 "Michigan and Florida are not next to each other," Whitmer said during a recent appearance on NBC's "Meet the Press." "But this is the time of the year that snowbirds come home from Florida, where people are going on spring break, and all of these things can contribute to spread. That's why we're imploring people to take this seriously, mask up, get tested."
She also told a briefing on April 2 that the recent surge in COVID-19 cases in Michigan was partly because of people going to Florida for spring break.
In one of the statements on Monday, a spokesperson said the governor "did not go on spring break." Whitmer has left the state three times in the past three months, once for the visit to her father, once to attend President Joe Biden's inauguration, and once to visit with Michigan's National Guard troops.
"All trips were very brief, two full days or less, closely followed public health guidelines, and were made when Michigan's daily positivity rate was in the low single digits. Due to ongoing security concerns, we will not comment further on the governor's personal schedule," the spokesperson said.
News of Whitmer's Florida trip drew sharp criticism.
"Gretchen Whitmer's hypocrisy flies in the face of every Michigander who has persevered through Whitmer's disgraceful response to COVID-19," said Republican Governors Association spokesperson Chris Gustafson. "While telling Michiganders not to travel, Whitmer flew down to Florida and proved once again that the rules to her or her family don't apply. It's time for Gretchen Whitmer to go."
"Gretchen Whitmer's blatant display of hypocrisy is an insult to every single Michigander impacted by her lockdown orders and travel warnings," added Ted Goodman, communications director of the Michigan Republican Party. "Not only did Whitmer and her top staffers vacation to Florida, but they tried to keep it a secret because for Whitmer, it's—rules for thee, but not for me."
Two top Michigan officials also traveled out-of-state recently. Michigan Health Director Elizabeth Hertel went to Alabama for spring break, while Tricia Foster, a Whitmer aide, went to Florida for the same reason.
Asked about those trips last week, Whitmer said she would not "get distracted by partisan hit jobs on my team."
"There have never been travel restrictions in Michigan. There just haven't been. What we have done is to ask people to be smart, to get vaccinated, to mask up. That is the key to traveling with confidence that you're going to be safe and not expose yourself or your loved ones to COVID or your community to COVID," she added.