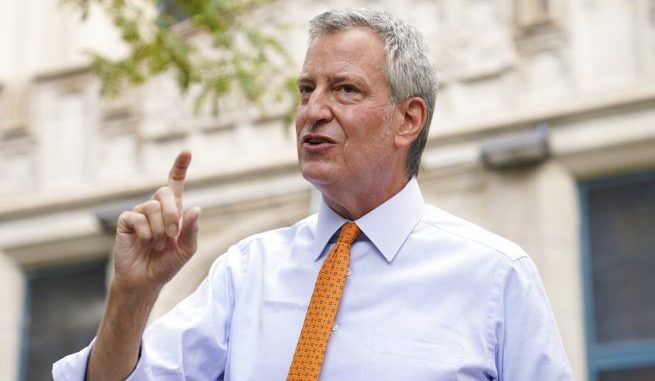 OAN Newsroom
UPDATED 1:35 PM PT – Wednesday, September 16, 2020
New York City's mayor and all of his staff will be furloughed without pay in an effort to recover from the pandemic. Starting on October 1st, Mayor Bill de Blasio and his office of nearly 500 workers will go without pay for one week.
"I'm announcing that, as of October 1st, every mayor's office employee will be taking a furlough," stated the mayor. "That obviously includes myself."
The furloughs will be spread out from then through March of next year. The move is intended to close the gap created by major revenue losses during the pandemic.
"The folks who work here throughout this crisis, …they have been working 80, 90, 100 hour weeks because they believe in this city, and they've been fighting for all of you," stated de Blasio. "So, it is with pain that I say they and their families will lose a week's pay."
— City of New York (@nycgov) September 16, 2020
The furloughs are projected to save about $1 million. De Blasio has said he's hopeful this will be a beneficial first step in recovering the city's budget.
"This is a step you never want to see for good, hardworking people," he added.