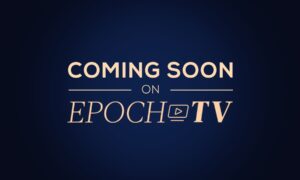 China in Focus (May 7): Special Report on Controversies Surrounding CCP Virus Origins [Coming 05/07 9PM ET]
The CCP (Chinese Communist Party) virus, which causes the COVID-19 disease, has killed 3 million people. But one question has never been answered. Where does the virus actually come from?
Some believe the pandemic may have first leaked from a Wuhan lab. In a special report, we look at the arguments and what's behind the controversy.
And you can watch it on The Epoch Times newspaper's new platform —Epoch TV. China in Focus is partnering with the platform where you can watch our exclusive special reports every Friday night.
In them, we'll explore questions like the origins of the CCP virus; how China lures foreign companies in, steals their technology, and kicks them out; how the ancient Chinese philosophy of good governance differs from the current Communist regime, and much more.
Be sure to check out these investigative episodes by clicking on the link in the description down below.
And don't forget to subscribe to this channel if you really want to understand what's happening with China.
Subscribe to our YouTube channel for more first-hand news from China.
For more news and videos, please visit our website and Twitter.