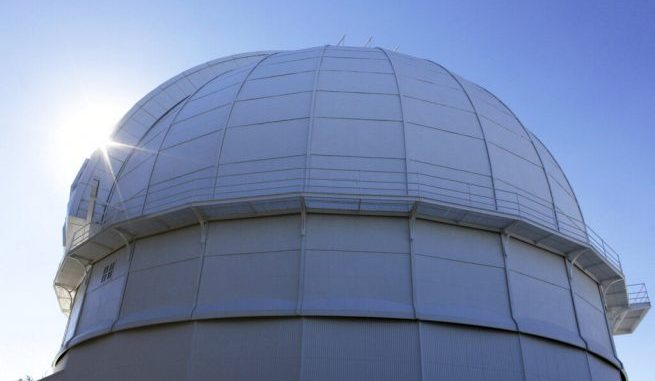 OAN Newsroom
UPDATED 2:10 PM PT – Wednesday, September 16, 2020
California firefighters continue to protect a historic observatory in Los Angeles County, which came under threat from the flames of the Bobcat Fire this week. The blaze, which is burning above the San Gabriel Valley foothills, reportedly came within 500 feet of the 116-year-old Mount Wilson Observatory.
Officials from the observatory confirmed all personnel had been evacuated and added the fire was "knocking on our door."
We give our sincerest thanks to the firefighters who are on the ground defending our observatory as well as the pilots flying aircraft for fire suppression. Here's a picture from of firefighters crossing the "Einstein Bridge" from the 100-inch dome. #BOBCATFIRE pic.twitter.com/yrbLPtnhJh

— Mount Wilson Observatory (@MtWilsonObs) September 15, 2020
Firefighters worked to save the observatory, along with $1 billion worth of nearby transmission towers that serve TV, radio and government agencies.
"They were able to get a lot of good work done around Mount Wilson," explained Kerri Gilliland with California Incident Management. "We should have resources in there throughout the night, monitoring the fire growth as well as trying to do any mop-up operations."
#BobcatFire Evening Operational Update for September 15, 2020 #LACoFD #LACoFDPIO pic.twitter.com/wCthzI6qHx

— Angeles_NF (@Angeles_NF) September 16, 2020
The fire has burned nearly 42,000 acres and was at 6% containment on Monday. On Wednesday, containment dropped to 3% due to flare-ups.