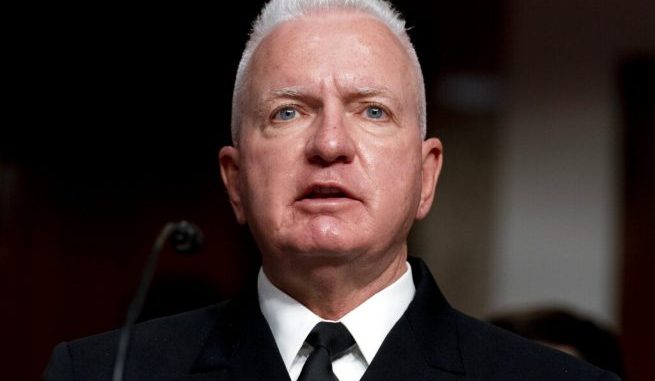 OAN Newsroom
UPDATED 1:15 PM PT – Wednesday, September 16, 2020
Assistant HHS Secretary Brett Giroir has warned the progress made in the fight against the coronavirus could be undone if Americans don't consistently follow pandemic guidelines. During Wednesday's hearing before the Senate Appropriations Committee, the admiral touted improvements to the number of COVID cases across the nation.
According to White House data, U.S. COVID-19 cases have dropped 48% since their post-Memorial Day peaks. The number of COVID patients in ICU units was also down 62% during that same period.
However, Giroir has cautioned this progress could be "fleeting" if Americans fail to heed health guidelines.
"Let me say emphatically that these gains could be fleeting, or even reversed, if we do not continue to follow the national plan and exercise personal responsibility, especially wearing masks and avoiding crowds," he stated.
Giroir added the U.S. will surpass 100 million completed virus tests this week.
Meanwhile, CDC Director Dr. Robert Redfield has called face masks one of the "most important public health tools" amid the pandemic. On Wednesday, Dr. Redfield made an appeal for all Americans to embrace face coverings.
He noted if they wore masks consistently for six to 12 weeks, the pandemic would be under control.
He even argued face masks are more guaranteed to protect against COVID than a vaccine. The director pointed out if a vaccine doesn't produce an immune response, people won't be protected at all. He has said a face mask, however, will protect.
"I do want to keep asking the American public to take the responsibility, particularly the 18 to 25-year-olds, where we're seeing the outbreak in America continue," said Dr. Redfield. "We haven't got the acceptance, the personal responsibility, that we need for all Americans to embrace this face mask."
He further suggested it could take many months to get a COVID-19 vaccine distributed once it is approved. He has said most Americans will likely not be vaccinated until summer or fall of next year.