Australian National Maritime Museum has recently acquired historical items relating to Operation Jaywick, an Allied commando raid in Japanese-occupied Singapore in World War II. The articles are now reunited with MV Krait, the original vessel of Operation Jaywick, which is on display at the Museum in Darling Harbour, Sydney.
"The objects, a faux Japanese flag, medals and knife are of great national significance to Australia," The Museum said in a statement on Tuesday. The items are currently being placed into the National Maritime Collection and will be united with the ship in the lead up to ANZAC Day on Sunday.
Originally belonged to Lieutenant Hubert Edward 'Ted' Carse, who was the commander of the MV Krait on the mission, the objects were sold at the end of last year via auction in London.
Their purchase was made possible by the families of Carse's brothers and the National Cultural Heritage Account, a grant program that offers funding for Australian public cultural organisations to buy significant objects.
"Artefacts of this nature provide a valuable opportunity to explore and enhance our understanding of the past," Paul Fletcher, Minister for Communications, Urban Infrastructure, Cities and the Arts, said.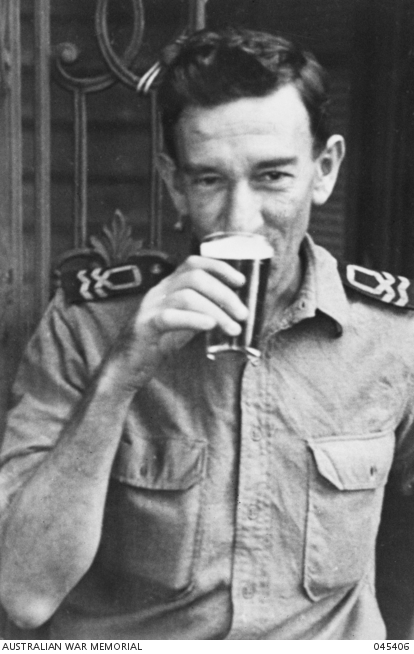 Considered one of the most daring missions in World War 2, Operation Jaywick was a covert attack undertaken in September 1943. Fourteen commandos and sailors from Special Operations, Australia's top-secret Z Special Unit, raided Singapore Harbour and sunk six ships with limpet mines.
The 14 men disguised themselves as Malay fishermen and sailed from Exmouth Gulf, Western Australia, to Subor Island, 11 kilometres from Japanese-occupied Singapore. They travelled to the harbour aboard the Krait, which was captured from the Japanese navy and originally named Kofuku Maru.
The Allies escaped safely after damaging seven ships and never admitted the action. The Japanese never realised how the ships were sunk and blamed the local Singaporeans. The historic raid was presented in The Heroes, a 1989 British-Australian television mini-series.
"The objects are historically significant physical representations of the heroism of our forces in War World II. They will join other iconic objects from the Krait and Operation Jaywick in the Collection," Fletcher said. "The MV Krait is on loan to the Maritime Museum from our colleagues at the Australian War Memorial and forms a proud part of our floating fleet."
"This is an opportunity not only to preserve but also to showcase objects of historical significance that reflect Australia's experience in the Second World War," he said.