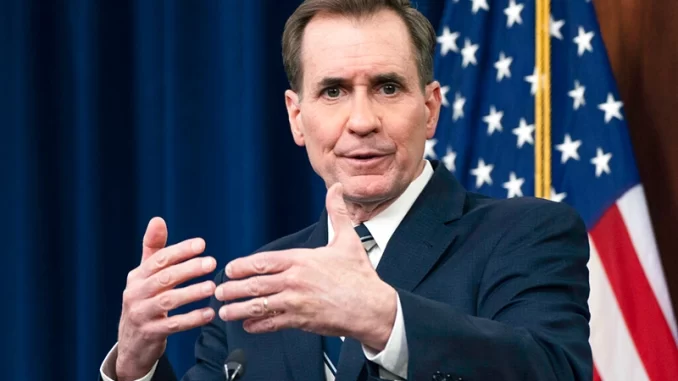 OAN Roy Francis
11:57 AM PT – Friday, February 10, 2023
The United States military shot down a "high-altitude object" that was flying over Alaska.
National Security Council official John Kirby confirmed that the object that was shot down by a fighter aircraft assigned to the U.S. Northern Command around 2:30 p.m. ET.
The object had been flying over Alaska at a high-altitude, and that the Department of Defense had been tracking it for the last 24 hours.
"The object was flying at an altitude of 40,000 feet and posed a reasonable threat to the safety of civilian flight," he said. "Out of an abundance of caution, and at the recommendation of the Pentagon, President Biden ordered the military to down the object and they did and it came inside our territorial waters and those waters right now are frozen."