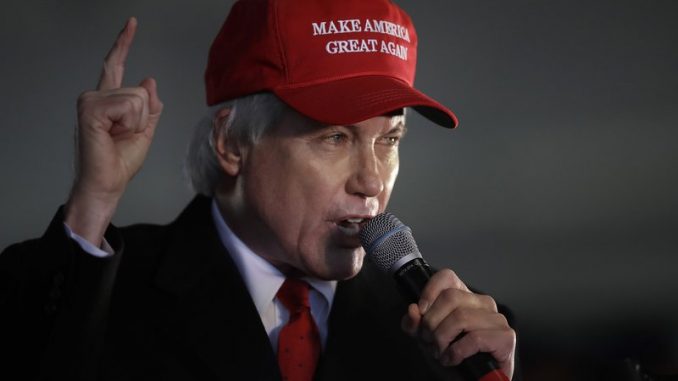 OAN Newsroom
UPDATED  1:53 PM PT – Tuesday, April 20, 2021
Attorney Lin Wood is ramping up efforts to restore integrity of U.S. elections with his new bid for political office.
Reports Tuesday found Wood is advancing his campaign to become the next leader of the Republican Party of South Carolina.
He used to live and practice law in Georgia, but has become a resident of South Carolina in February, facing apparent retribution by corrupt election officials in his state.
Wood made a campaign stop at the Charleston County GOP Convention on April 12, and then he led a major rally in Tulsa, Oklahoma. He then made a series of strong statements on Monday at the Anderson County Republican Party Convention.
Lin Wood states again that Trump won the election and that he will not quit until Trump is recognized as the president. (Video taken today at the Anderson County Republican Party Convention) pic.twitter.com/vLLoEhwYO9

— PatriotTakes 🇺🇸 (@patriottakes) April 20, 2021
"I've spent sometimes 20 hours a day fighting to reverse the election that was stolen from Donald Trump and I'm not going to quit until the truth comes out and Donald Trump is recognized as president of the United States," Wood stated. "He was elected by the people."
The South Carolina GOP will select its next chairman at a state party convention next month.
Reports said Wood scored at least a third of delegates since a GOP convention in Greenville last week.