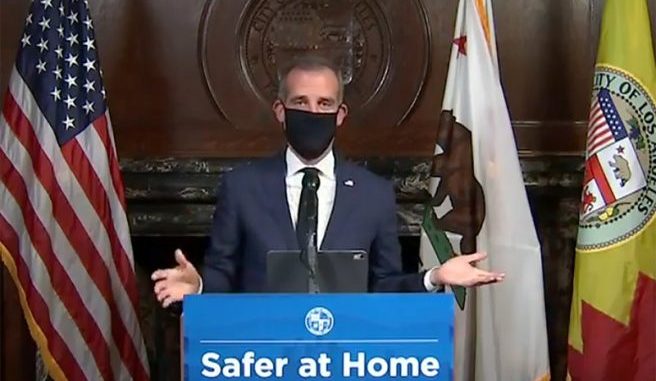 OAN Newsroom
UPDATED 10:25 AM PT —Saturday, July 11, 2020
The mayor of Los Angeles has encouraged residents to report businesses that fail to comply with COVID-19 guidelines. On Friday, Eric Garcetti confirmed the city has already received complaints regarding non-compliant businesses and asked residents to continue providing feedback.
According to Garcetti, the city has received nearly 300 complaints in total. He cited a website residents can go to in order to report businesses.
This came after the mayor made similar comments in earlier this year.
"You know that old saying about snitches. Well, in this case, snitches get rewards. We want to thank you for turning folks in and making sure we are all safe." – Eric Garcetti, Mayor of Los Angeles
Critics have labeled his call to action a form of "police state." However, the mayor has dismissed these claims and reiterated that the city handled business complaints long before COVID-19.