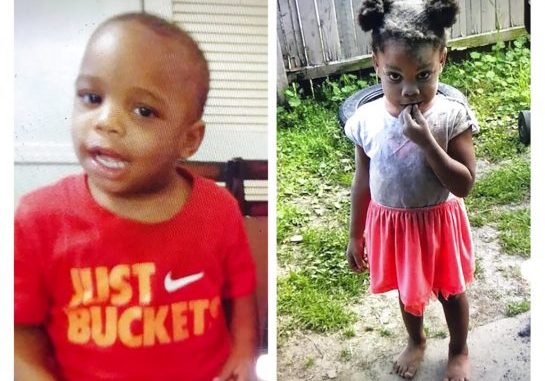 OAN Newsroom
UPDATED 7:06 AM PT — Tuesday, May 26, 2020
The search has intensified for two Oklahoma children who have been missing for nearly a week.
Two-year-old Miracle Crook and one-year-old Tony Crook were last seen Friday with their mother Donisha Willis at a convenience store near their apartment complex in Tulsa.
Willis did not have custody of the children. She was arrested Friday and charged with child neglect as well as assaulting a police officer after she reportedly refused to cooperate with the investigation.
We still have no valid information to help us solve Miracle & Tony's disappearance. https://t.co/krdCTdwOOy

— Tulsa Police Department Chief Franklin (@TPD_Franklin) May 26, 2020
Authorities have been going to door-to-door while also stopping drivers coming in and out of the apartment complex as part of the search.
"We're asking the citizens to please give us a little bit of latitude, we are doing a very meticulous search," stated Lt. Richard Meulenberg, Tulsa Police Department. "What we're doing is we're knocking on every single door, looking at every single push and checking every car that come and goes from this complex."
Anyone with information on the missing kids is asked to contact the Tulsa Police Department at 1-918-596-9222. Tulsa Crime Stoppers is also assisting with the investigation.