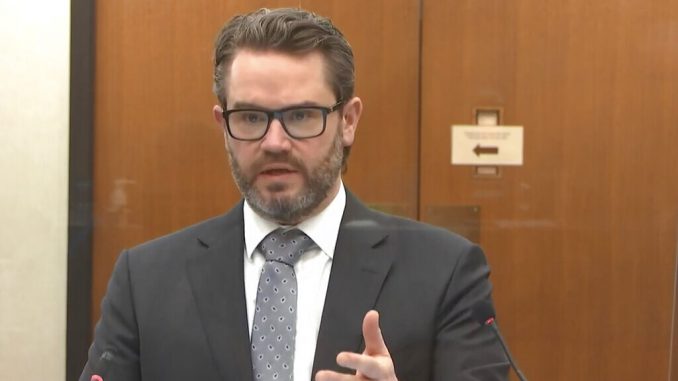 OAN Newsroom
UPDATED 2:30 PM PT – Tuesday, April 13, 2021
The prosecution in the trial of former Minneapolis police officer Derek Chauvin rested its case. The move came after the prosecution called nearly 40 witnesses to testify over the past two weeks.
The defense has now begun its case, starting with the testimony of a former police officer who arrested George Floyd in a separate incident back in 2019.
The defense called a use of force expert, who said based on his assessment, Chauvin acted accordingly given the circumstances.
"I felt that Officer Chauvin's interactions with Mr. Floyd were following his training, following current practices of policing and were objectively reasonable," use of force expert Barry Brodd stated.
BREAKING: Use-of-force expert testifies officers trained that when they get resistance from a suspect, its safer for the officer and the suspect to put them in prone position facedown

— Jack Posobiec (@JackPosobiec) April 13, 2021
"So in this situation, there is space limitations. Mr. Floyd was butted up against the tire of the patrol car. There was traffic still driving down the street. There were crowd issues that took the attention of the officers. Mr. Floyd, was still somewhat resisting," Brodd said. "So I think those were relatively valid reasons to keep him in the prone."
Also taking the stand for the defense was Floyd's friend Shawanda Hill and retired paramedic Michelle Monseng.