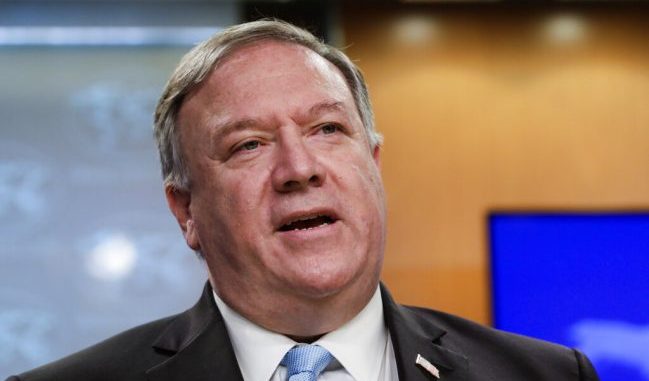 OAN Newsroom
UPDATED 11:05 AM PT —Saturday, July 11, 2020
China has vowed retaliation against the U.S. for imposing sanctions on top Chinese officials. On Friday, Foreign Ministry spokesperson Lijian Zhao announced China will fight back against what they called serious interference in China's affairs.
Secretary of State Mike Pompeo blacklisted four Chinese officials this week for running forced labor camps in the province of Xinjiang. Zhao has said China strongly opposes the White House's decision and will take reciprocal measures against U.S. institutions and individuals.
"We urge the U.S. to withdraw its wrong decision on the issue, stop smearing China's internal policies and hurting China's interests," stated the spokesman. "If the U.S. insists on doing these kind of things, China will fight back resolutely."
The nation has denied allegations against them. China's response followed multiple reports of forced labor, torture and mandatory birth control being used to curtail minority populations in the region.
Meanwhile, President Trump has suggested a phase two trade deal with China is "unlikely." On Friday, the president stated he isn't even thinking about a potential trade deal anymore.
He emphasized that China could have stopped the coronavirus outbreak, but didn't, and said the relationship between both countries has been severely damaged as a result.
The U.S. and China signed an initial phase one deal in January, which included purchase commitments by China and a reduction in tariffs on some Chinese imports.
According to administration officials, both countries are still expected to honor the deal.