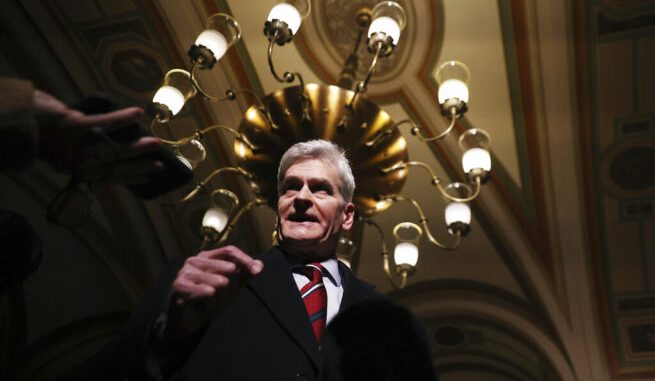 OAN Newsroom
UPDATED 7:00 PM PT – Tuesday, February 9, 2021
Six GOP senators sided with the Democrats to vote in favor of the second impeachment trial. In a 56-44 vote on Tuesday, the upper chamber passed the resolution saying the trial is constitutional.
The dissenting Republicans included Sen. Mitt Romney (R-Utah), Sen. Susan Collins (R-Maine), Sen. Lisa Murkowski (R-Alaska), Sen. Pat Toomey (R-Pa.) and Sen. Ben Sasse (Neb.).
Republicans who voted with Democrats:

Sen. Cassidy-LA
Sen. Collins-ME
Sen. Murkowski-AK
Sen. Romney-UT
Sen. Sasse-NE
Sen. Toomey-PA

— Jennifer Franco (@jennfranconews) February 9, 2021
All previously voted with Democrats on Sen. Rand Paul's (R-Ky.) resolution to determine the trial unconstitutional.
Sen. Bill Cassidy (R-La.) was the only Republican to flip from that previous vote. He said he switched based on the arguments which were presented to him.
— U.S. Senator Bill Cassidy, M.D. (@SenBillCassidy) February 9, 2021
"So if you have an impartial juror, and I'm trying to make a decision based upon the facts as presented on this issue, then the House managers did a much better job," Cassidy stated.
Republican Sen. Cassidy: "Pres. Trump's team was disorganized … If I'm an impartial juror, and one side is doing a great job, and the other side is doing a terrible job … I'm going to vote for the side that did the good job."pic.twitter.com/wJGTEH539i

— Alex Salvi (@alexsalvinews) February 10, 2021
The Senate impeachment trial is now set to reconvene at noon local time on Wednesday.