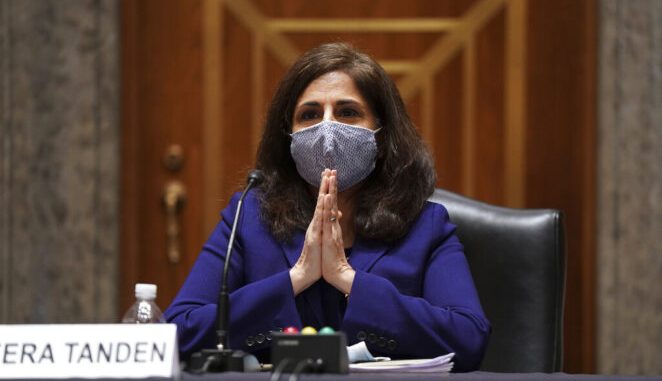 OAN Newsroom
UPDATED 5:40 PM PT – Tuesday, February 9, 2021
Sen. Josh Hawley (R-Mo.) grilled Biden's pick to lead the budget office over corporate and foreign donation ties. Neera Tanden's nomination as Director of the Office of Management and Budget has received heavy criticism from Republicans.
Lawmakers have disavowed her past comments, including accusing Senate Minority Leader Mitch McConnell (R-Ky.) of breaking the Senate, Supreme Court and our Democracy.
At Tuesday's hearing on her nomination, Hawley raised a series of concerns over donations made to her think tank. Large sums of money that her organization received came from Big Tech, including Facebook's CEO.
"$665,000 I think from the personal foundation of Mr. Zuckerberg, millions of dollars from Wall Street financiers, big banks, foreign governments, Silicon Valley, $1 million from the managing partner at Bain Capital. $2.5 million from the UAE, that was between 2016 and 2018. Given this record, how can you ensure us that you'll work to see that these Silicon Valley and Wall Street firms don't exercise undo influence?" Hawley asked.
Hawley is concerned Tanden won't protect working people and will enable Big Tech and Wall Street firms to influence federal policy.