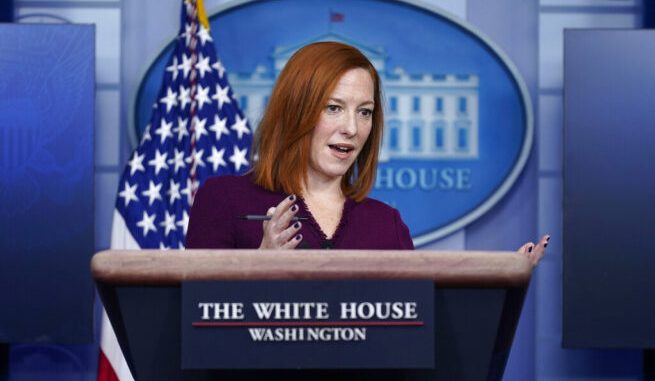 OAN Newsroom
UPDATED 2:35 PM PT – Tuesday, February 9, 2021
White House press secretary Jen Psaki came under fire over the Biden administration's reported decision not to deport illegal immigrants who commit less serious offenses.
On Monday, reporters pressed Psaki to clarify the upcoming guidance which would protect illegal immigrants convicted of DUIs, solicitation, assault, fraud and drug-based crimes.
Over the last 10 days, I've taken action on:

– COVID-19
– The economy
– Climate change
– Racial equity
– Immigration
– Health care
– LGBTQ+ rights

And I'm just getting started.

— President Biden (@POTUS) January 30, 2021
Psaki said it would be up to the DHS on who should be deported based on who poses a greater threat to national security.
"Nobody is saying that DUIs or assault are acceptable behavior, and those arrested for such activity should be tried and sentenced as appropriate by local law enforcement," Psaki stated. "But we are talking about the prioritization of who is going to be deported from the country."
In a matter of weeks, President Joe Biden has rolled back a substantial part of the gains it took years for the Trump Administration to achieve in the fight to stop illegal immigration.

— Lindsey Graham (@LindseyGrahamSC) February 2, 2021
Meanwhile, Secretary of State Antony Blinken said the administration is also working with the governments of El Salvador, Guatemala and Honduras to allow asylum seekers into the U.S.