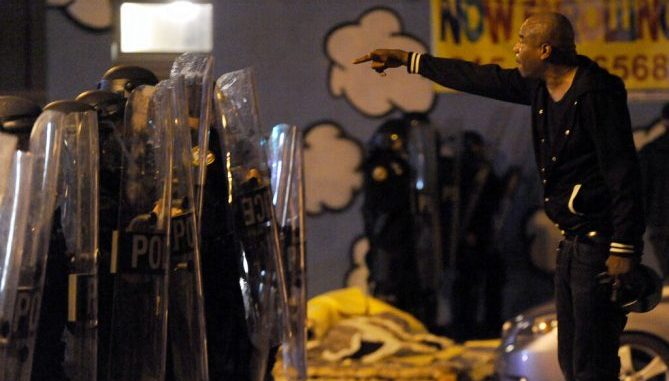 OAN Newsroom
UPDATED 11:25 AM PT – Friday, October 30, 2020
Tensions have remained high in Philadelphia, Pa. amid protests and clashes with police officers. The city's curfew has ended but state officials have called for residents to stay indoors amid consecutive nights of protests.
On Thursday, the Philadelphia Police Department confirmed more than 55 officers had been injured since the unrest started as well as more than 200 people had been arrested.
Update: Number of @phillypolice hurt in violence so far this week now up to 57 officers. Police confirm Good Day reporting 11 more ATMs exploded since 10pm. And 212 total arrests so far this week for looting violence&assaulting police & 18 police vehicles damaged @FOX29philly pic.twitter.com/xVs1OSvztI

— Steve Keeley (@KeeleyFox29) October 29, 2020
Demonstrations turned violent when protesters began throwing rocks and other items at police on Tuesday which led to a closure of all non-essential businesses on Wednesday evening.
This came as state officials announced the state National Guard would be deployed to the city and would arrive on Friday.
"These individuals are doing nothing but simply wasting our precious resources," noted PPD Commissioner Danielle Outlaw. "Let me be perfectly clear, this behavior is not acceptable under any circumstance, nor will it ever be tolerated."
The city council also passed a ban on police use of "less-than-lethal" force on protesters, such as tear gas and rubber bullets. Critics have warned the move could leave police with fewer options to deal with dispersing crowds, possibly resulting in more clashes and injuries.
The mayor has planned to review the bill again before moving forward with the legislation.
In the meantime, Philadelphia police have claimed they will soon release the 911 calls and body-cam footage of the police shooting of Walter Wallace Jr.