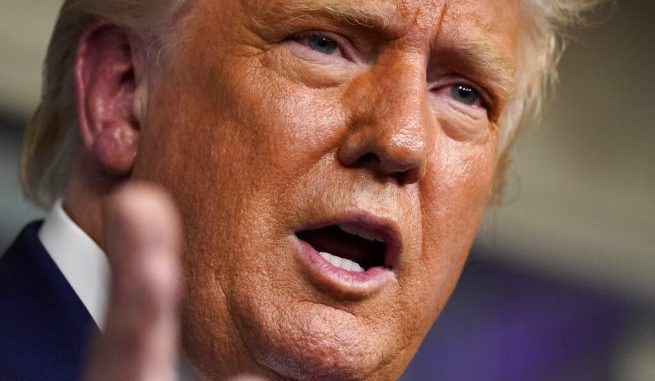 OAN Newsroom
UPDATED 7:02 AM PT – Thursday, September 17, 2020
According to President Trump, COVID-19 restrictions do more harm than the virus itself. He has urged Democrat-run areas to lift lockdowns.
Democrats only want BAILOUT MONEY for Blue States that are doing badly. They don't care about the people, never did!

— Donald J. Trump (@realDonaldTrump) September 17, 2020
On Wednesday, the President said the federal government has more than enough capacity and medicine to provide treatment to all people affected by COVID-19. He also noted doctors now have a better understanding of demographics at risk and how to prevent new infections.
President Trump said this means blue states can start fully reopening their economies.
"We have to get those states open, it's hurting people," he stated. "It's hurting people far more than the disease itself, so we would recommend that you open them, let your people have freedom and it's unfair to your people to keep them closed at this stage."
President Trump also reiterated a coronavirus vaccine will be ready in coming weeks, which will allow the nation to move on from the pandemic.
Vaccines are moving along fast and safely!

— Donald J. Trump (@realDonaldTrump) September 16, 2020