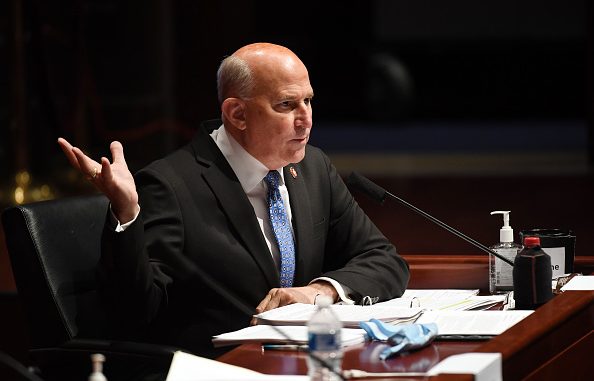 OAN Newsroom
UPDATED 9:44 AM PT – Monday, May 17, 2021
In a congressional session on Friday, Rep. Louie Gohmert (R-Texas) criticized the Biden Administration over the border crisis, calling it a national problem beneficial to drug cartels in Mexico.
He reports when drug cartels make a trade-off agreement with immigrants, they essentially are helping them to get into the country with the promise that these same immigrants will then move drugs through the states, such as fentanyl, which is killing U.S. citizens at an alarming rate.
Gohmert said the administration plans on adding only 13 miles to the border wall, which would leave more than 1,000 miles still unprotected.
Gohmert addressed the administration's approach to the border crisis stating, "the answer has not been to secure the border, the answer from this administration has been to say the border is secure…when anybody with eyes to see or ears to hear knows that's not true."
The representative's remarks come as Kamala Harris faces mounting criticism for not having visited the border since being appointed as the administration's border czar. She has continued to justify her decision to avoid the border by claiming the administration needs to focus on the so-called root causes of immigration instead.
Harris will be making an official visit to Mexico and Guatemala in June, but many Republicans argue she has already failed by not visiting the border.