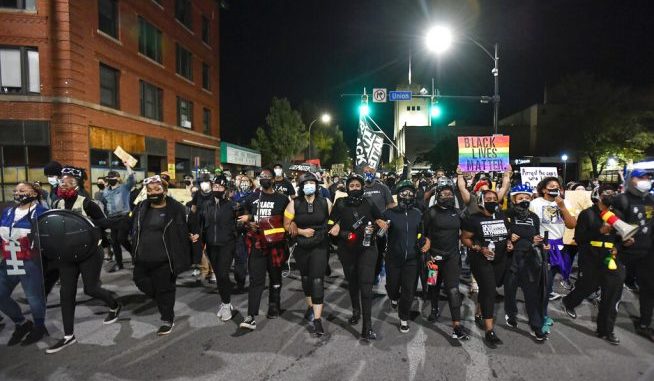 OAN Newsroom
UPDATED 4:50 PM PT – Wednesday, September 9, 2020
New York prosecutors have unveiled criminal charges against two participants of the recent far-left riots in Rochester.
"The reason why we're all here today is to announce that two individuals have been arrested and charged federally," stated U.S. attorney James P. Kennedy Jr. "Adam Green, age 20, of Dansville, New York and Dallas William-Smothers, age 20, from here in Rochester."
According to authorities, these individuals are facing hefty fines and up to five years in prison. They have been charged with obstructing and impeding law enforcement during an outbreak of political violence in the city.
Prosecutors emphasized multiple attacks on law enforcement took place during those riots.
"Following the public disclosure on September 2nd of Daniel Prude's death, nightly protests, some of which have been violent, began to take place here in the city of Rochester," added Kennedy. "Those protests have resulted in property damage and physical injury to members of the Rochester Police Department."
U.S. attorneys are continuing their investigations into the latest national unrest. They have said they will hold to account every participant of those violent and unlawful actions.