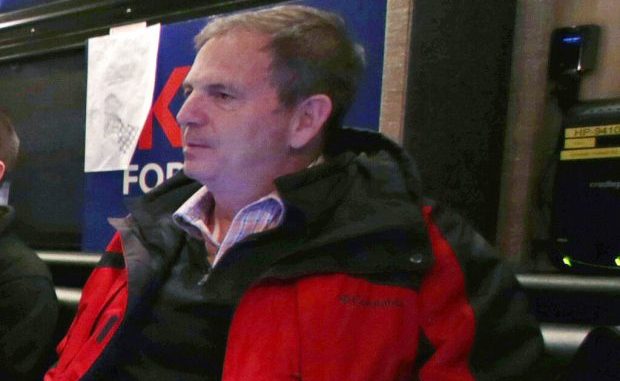 OAN Newsroom
UPDATED 10:13 AM PT – Monday, February 15, 2021
The anti-President Trump Lincoln Project is facing blow after blow and now appears to be on its last leg.
The trouble all started in January when co-founder John Weaver was accused by over a dozen young men of sexual harassment. The 61-year old reportedly solicited multiple teenage boys for sexual favors in exchange for jobs on the project.
Last week, co-founder Steve Schmidt resigned from his position. He said had "open wounds" caused by the allegations, while citing his own experience with sexual assault as a child.
The Lincoln Project's co-founders claim they hadn't known about the accusations against Weaver until they surfaced last month. However, according to the New York Times, insiders said they all knew by at least October of 2020 and didn't do anything to reprimand or take action against their colleague.
In fact, in interviews following the revelations, co-founder George Conway tried to claim he "didn't know Weaver very well" despite having founded an entire organization alongside him.
"I didn't know John very well," said Conway. "I frankly only spoke to him a couple of times on the phone early on in the Lincoln Project."
According to the Associated Press, since its founding the Lincoln Project has raised more than $90 million. Of those funds, about $27 million paid for advertising during the 2020 campaign cycle.
However, the rest of that money has been no where to be seen with $50 million going toward firms run by the co-founders of the project. It's unclear where the rest of that donation money has gone or whether it will ever been seen again.
Many of the groups' funding sources have now started pulling away from them, namely the Democrat-run Senate Majority PAC and the non-profit group Majority Forward. In a statement, the president of the Senate Majority PAC said it does not plan to work with the Lincoln Project any time in the future in light of the recent allegations.