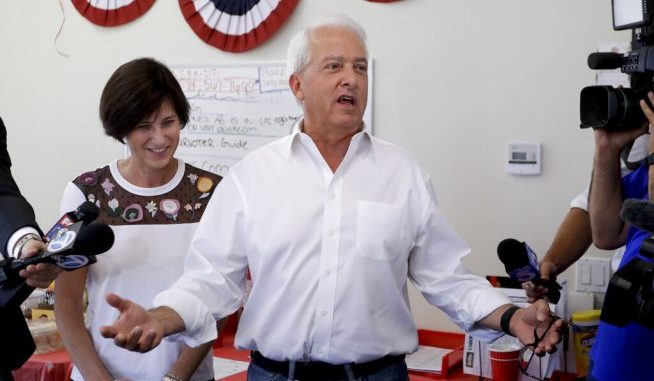 OAN Newsroom
UPDATED 9:11 AM PT – Monday, February 15, 2021
California businessman John Cox is looking for another shot at taking the governor's mansion from Democrat Gavin Newsom. On Sunday, Cox sat down with OAN to make his case for how his experience gives him a fresh perspective for the Golden State.
Cox's first bout with Newsom came in 2018 when he ran on a platform to clean out Sacramento and reduce the cost of living for residents. He claims he garnered the highest number of votes ever for a Republican candidate in California except former Gov. Arnold Schwarzenegger.
In recent years, Cox has been setting up for a potential run in 2022, but decided to jump in when the Recall Gavin 2020 petition began to gain traction.
Additionally, Cox believes Californians are ready to breakaway from traditional politicians and look for candidates who will solve California's problems. He highlighted residents' frustration with Newsom's response to the coronavirus pandemic, which is plagued with slow vaccine rollout and a spiraling economy.
over the past 25 years;

*Earned more Republican, Independent and Democrat votes;

*Solutions driven, results focused;

Join our movement to give California a fresh start – https://t.co/oNjIVl0RmM

— JohnHCox (@TheRealJohnHCox) February 13, 2021
Meanwhile, recall organizers are touting their ongoing efforts as they have reached the 1.5 million signature threshold to trigger a special election. They are hoping to reach 2 million signatures by mid-March, so they have a comfortable margin should some be disqualified.
If the special election is held, Cox will be facing a crowded Republican field, including former San Diego Mayor Kevin Faulconer.