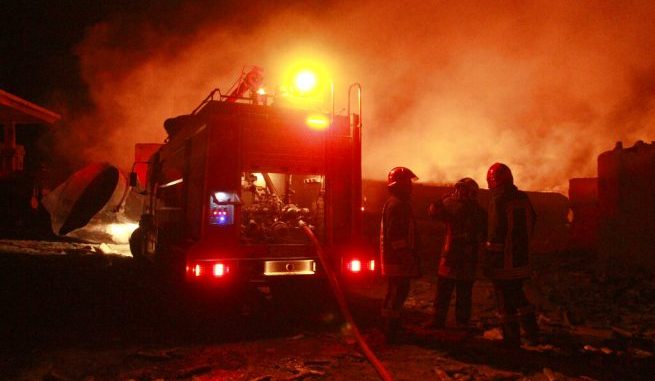 OAN Newsroom
UPDATED 7:59 AM PT – Monday, February 15, 2021
Iranian and Afghan authorities are investigating a major explosion at their shared border. On Sunday, Iranian rescue teams arrived at the Afghan border checkpoint, just hours after a fuel tanker reportedly exploded and set hundreds of other vehicles on fire.
The blast took place while the tanker was going through customs proceedings at the checkpoint. Officials said it's still not clear what caused the explosion and they are not ruling out the possibility of it being terror-related.
As of Sunday evening, at least 500 other fuel tankers have burnt as a result of the initial blast.
"People have suffered millions of dollars in damages," stated Afghani truck driver Mohammad Daud. "The losses are endured by people and traders, not the government…all the burnt tankers belonged to people and nobody cares about it."
The moment of the explosion of a fuel truck in the Afghan province of Herat on the border with Iran. February 13, 2021. pic.twitter.com/AyeBEB0q3c

— Asia.India-Defense (@Xia257) February 14, 2021
The Afghan government also asked NATO forces to help contain the fire and repair electricity lines after the incident cut off power supply in the region.