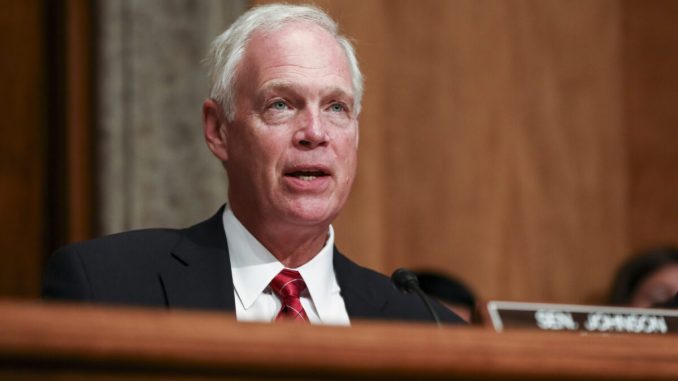 Sen. Ron Johnson (R-Wis.) said Sunday that the Colonial Pipeline cyberattack and ensuing shutdown have exposed "existential"-level vulnerabilities in America's fuel and electrical grid, calling it "a devil of a problem" for which there's no easy fix, while arguing that the Democrats' Green New Deal would make the problem worse.
Colonial Pipeline, which delivers about 45 percent of the fuel consumed on the East Coast, halted operations last week after revealing it had been targeted by hackers. The shutdown affected gasoline supplies in parts of the East Coast, with some people waiting for hours at gas stations, a situation made worse by panic buying. Colonial Pipeline said Saturday that it has returned its systems to "normal operations."
Johnson was asked by "The Cats Roundtable" host John Catsimatidis in an interview Sunday about the possibility of future attacks on the nation's critical infrastructure systems.
"Cybersecurity is a devil of a problem," Johnson replied, adding, "there are no easy solutions."
The Wisconsin Republican said part of the fix is holding cyberattackers accountable.
We should "make them pay for these types of intrusions," Johnson said, although he acknowledged that identifying those behind such attacks is difficult.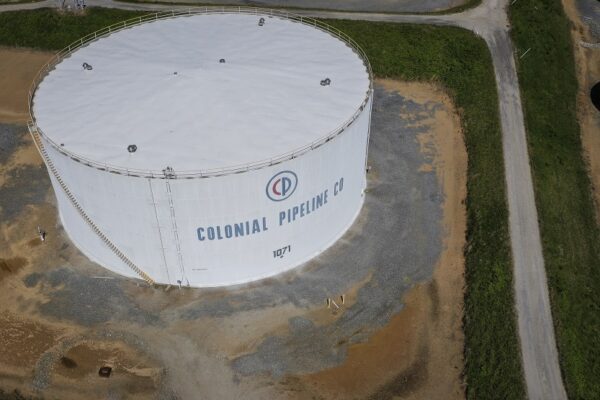 The FBI and administration officials have blamed a criminal syndicate named DarkSide for the Colonial Pipeline attack.
President Joe Biden said at a May 13 press briefing that, while the administration does not believe the Russian government was involved in the intrusion, "we do have strong reason to believe that criminals who did the attack are living in Russia."
"We have been in direct communication with Moscow about the imperative for responsible countries to take decisive action against these ransomware networks," Biden said, adding that the administration would "pursue a measure to disrupt their ability to operate" and that the Department of Justice (DOJ) had launched a new task force for prosecuting ransomware hackers.
Johnson said a key lesson from the Colonial attack is "how incredibly vulnerable our fuel grid is, our electrical grid is."
"We are very vulnerable," Johnson insisted, and called for more investment to shore up grid resiliency.
"We're spending all these trillions of dollars in infrastructure, let us spend a couple of billion and pre-purchase backup, large power transformers in case there's an EMP or a GMD issue with our electrical grid," he said. Johnson has long advocated for enhanced measures to protect the electric grid from threats of electromagnetic pulse (EMP), nuclear weapons, and geomagnetic disturbances (GMD) like solar storms.
"We are a fossil fuel-based economy and will be a fossil fuel-based economy for decades," Johnson said in Sunday's interview, adding, "We need to recognize that, harden our grid under that reality, and don't make ourselves more vulnerable with the Green New Deal."
Progressive Democrats led by Rep. Alexandria Ocasio-Cortez (D-N.Y.) and Sen. Ed Markey (D-Mass.) in late April reintroduced their signature climate change-fighting blueprint, the Green New Deal, this time in the form of a Senate resolution. Markey proclaimed at a press event in Washington on April 20 that "the Green New Deal isn't just a resolution, it is a revolution," while Republicans were quick to denounce it as a "socialist super-package."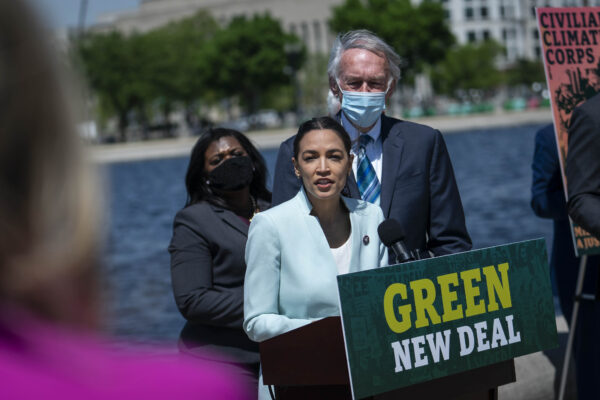 Johnson said Biden's plan to adopt some of the proposals in the Green New Deal could make the country's power grid more vulnerable.
"With everybody hooking up their solar panels and hooking into the grid so they can get a few shekels for the electricity they're selling into the grid, we become more and more vulnerable," he said, arguing that it will create "more points of contact that cyberattackers can exploit."
"We really need to change the direction we're headed in here," he continued. "No administration has paid sufficient attention to the vulnerabilities of our electrical grid."
"This could be existential," Johnson warned.
Republicans have repeatedly opposed the Green New Deal, dismissing it as a costly and extreme proposal that would cost jobs and reduce American energy independence.
"True to its name, the Green New Deal is the most amateurish resolution in recent memory," Environment Subcommittee ranking Republican Rep. Ralph Norman (R-S.C.) said in a statement following the deal's reintroduction. "This legislation would change every aspect of American life—what we eat, how we travel, how we stay warm, and even what jobs we can take. This is no way to govern. Simply put—the Green New Deal is an attempt to disguise socialism in the name of environmental protections."
At a press conference, Markey portrayed the Green New Deal as a "revolution," saying that the proposal "provides the framework we need to confront the intersecting crises our country faces—climate change, a public health pandemic, racial injustice, and economic inequality."
"We can transform our economy and our democracy for all Americans by addressing the generational challenge of climate change," he added.
Ocasio-Cortez, who joined Markey at the reboot, reinforced the plan's sweeping and revolutionary zest.
"We're going to transition to a 100 percent carbon-free economy that is more unionized, more just, more dignified, and guarantees more health care and housing than we ever have before," Ocasio-Cortez said. "Do we intend on sending a message to the Biden administration that we need to go bigger and bolder? The answer is absolutely yes."