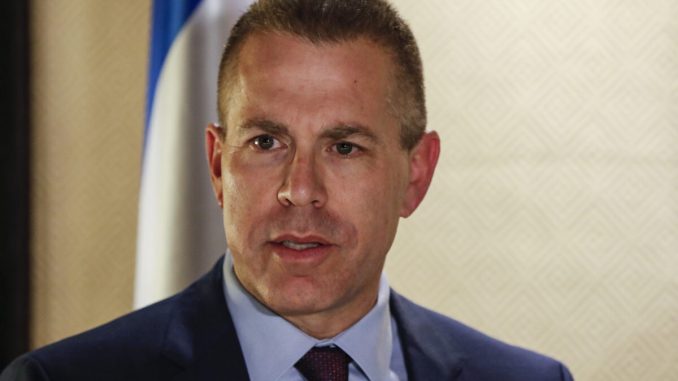 The Israeli ambassador to the United Nations claimed during an emergency Security Council meeting on Sunday that the recent attacks by Hamas had been premeditated in order to improve its political standing, as he called on the U.N. body to "unequivocally" condemn the terrorist group for firing rockets at Israeli civilians.
The latest wave of violence was "premeditated by Hamas in order to gain political power" at the Palestinian Authority's (PA) expense, Israel's Ambassador to the U.N. Gilad Erdan told the 15-member council in a virtual session to discuss the worst outbreak of Israeli-Palestinian violence in years.
Erdan claimed that Hamas—which was designated a terrorist group by the U.S. State Department in the 1990s—is attempting to spike tensions in the West Bank after PA President Mahmoud Abbas delayed the first parliamentary elections in over a decade.
The terrorist group "looked for another way to seize power. It escalated tensions in Jerusalem as a pretext to launch this war," he said.
Hamas, Islamic Jihad, and other terrorist groups have fired around 2,300 rockets from Gaza into Israel since Monday, the Israeli Defense Forces (IDF) said on Saturday.
"Do you really believe that this property dispute is what caused Hamas to launch these large-scale attacks on the people of Israel?" the envoy added, referring to the pending evictions of a number of Palestinian families in the Sheikh Jarrah neighborhood in East Jerusalem that Hamas argues validates its rocket attacks on Israel.
Under a 1950 law, Jews are allowed to reclaim property they lost in East Jerusalem during Israel's War of Independence from 1948 to 1949.
Erdan said that as a democracy, the government does not and cannot control the court's decision.
"Israel is a country of law, with a robust and independent judiciary," he said.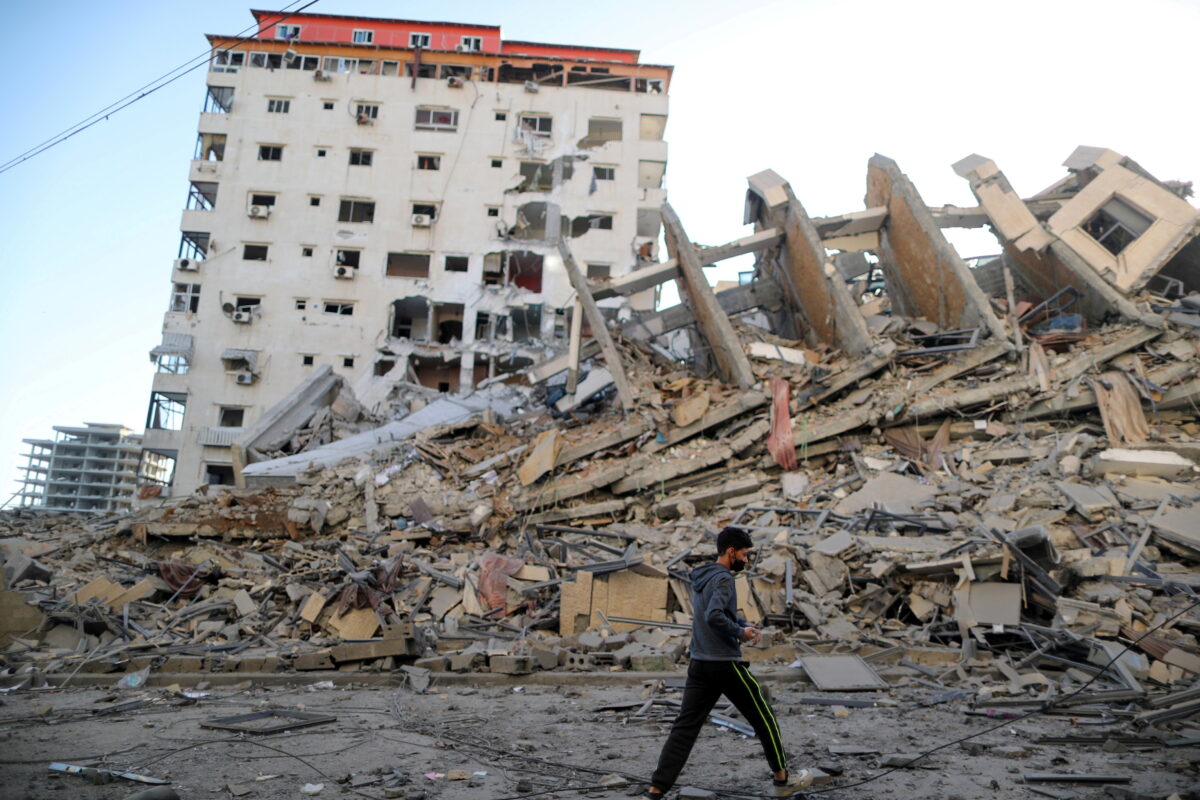 Erdan called on the U.N. Security Council to condemn Hamas, warning that the terrorist group may be further emboldened if the world body doesn't do so.
"Today, you can choose a different path," he urged members.
"Hamas targets civilians; Israel targets terrorists," Erdan added. "Israel makes every effort to avoid civilian casualties; Hamas makes every effort to increase civilian casualties."
Hamas has also said its rocket assault on Monday was in retaliation for Israeli police responding to Palestinian rioters who Israeli Prime Minister Benjamin Netanyahu's office said planned the unrest near the city's Al-Aqsa Mosque, Islam's third holiest site, on May 10 during the Muslim holy month of Ramadan.
Erdan claimed Sunday that Hamas used the place of worship as a "stockpile" for weapons.
"Do you really believe these peaceful prayers is what caused Hamas to launch this large-scale attack on the people of Israel?" the envoy said. "Israel will continue to uphold the rights of all believers to practice their religion in freedom and security, in the holy city of Jerusalem."
U.N. Secretary-General Antonio Guterres, meanwhile, said the violence between Israel and Hamas is "utterly appalling" as he called for hostilities to come to an end.
"This latest round of violence only perpetuates the cycles of death, destruction, and despair and pushes farther to the horizon any hopes of coexistence and peace," he said.
"Fighting must stop. It must stop immediately. Rockets and mortars on one side, aerial bombardments on the other, must stop. The United Nations is actively engaging all sides towards an immediate ceasefire," Guterres added.
Tor Wennesland, U.N. special coordinator for the Middle East peace process, told the session Sunday that, according to preliminary numbers, 177 Palestinians and 10 Israelis have been killed by Israeli air strikes and Palestinian militant rockets in the past week—marking the deadliest escalation between Israeli military forces and Palestinian armed groups in Gaza in seven years.
Janita Kan contributed to this report.