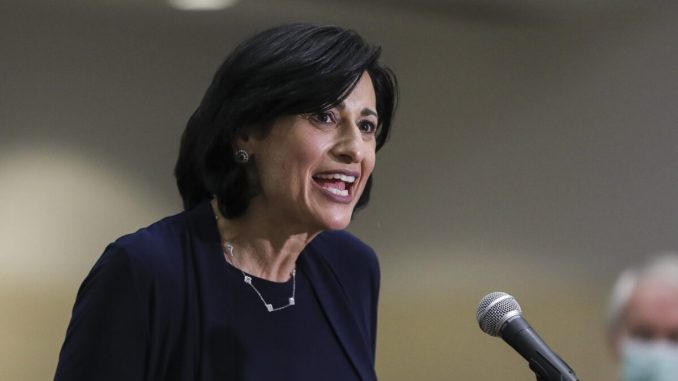 Dr. Rochelle Walensky, the director of the Centers for Disease Control and Prevention (CDC), said Sunday that the federal government is not "counting on vaccine mandates at all" and that any such mandates will be locally driven.
Her remarks come days after the CDC updated its guidelines to state that individuals who have been fully vaccinated against COVID-19, the disease caused by the CCP (Chinese Communist Party) virus, "can resume activities that you did prior to the pandemic" and no longer have to wear a mask or socially distance in most indoor and outdoor settings.
"We're not counting on vaccine mandates at all. It may very well be that local businesses, local jurisdictions will work toward vaccine mandates. That is going to be locally driven and not federally driven," Walensky told NBC's "Meet the Press."
"We were pretty clear when we lifted it that the science right now tells us that it is safe for vaccinated people to take off their masks," Walensky told host Chuck Todd. "We also said that this virus has given us many curve balls over the last 16 months. We've also said that the more circulating virus that we have, the more likely it is that variants will emerge."
The CDC chief in a separate interview with "Fox News Sunday" noted that several colleges have asked that students be vaccinated before the fall semester. New York Gov. Andrew Cuomo said Monday that students attending public universities in the state must be fully vaccinated in order to continue with classes.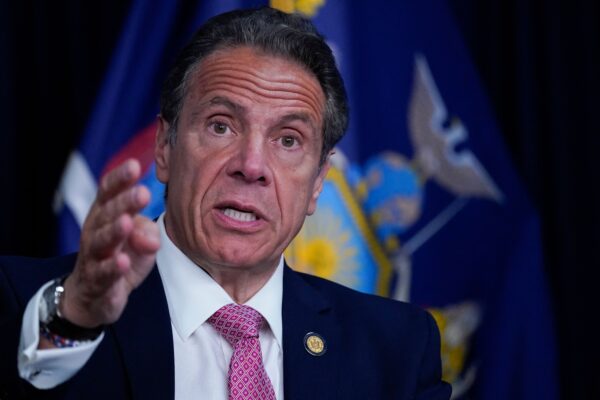 On the topic of private firms asking people to provide proof of vaccination in the future, Walensky said that she believes it'll be "industry-by-industry."
"I can also see how difficult it might be," she added.
States including Wyoming, Montana, Arizona, Texas, and Florida have blocked the usage of vaccine passports, while legislatures in Indiana and Iowa have passed bills blocking them. Similar measures are being proposed in Michigan, Tennessee, New Jersey, and New Hampshire.
New York and some parts of California, meanwhile, have rolled out programs for digital CCP virus and testing passports. New York's Excelsior Pass was implemented several months ago for sporting events, Madison Square Garden, the Times Union Center, and the City University of New York.
The American Civil Liberties Union in late March voiced concerns about such proposals, saying that they would likely violate Americans' privacy—namely if there is a centralized, digitized system. The group noted that individuals who do not have a smartphone with an app saying they are vaccinated could be excluded from certain services.
White House Press Secretary Jen Psaki signaled last month that the Biden administration will not be supporting or developing CCP virus vaccine passports.
"The government is not now, nor will we be supporting a system that requires Americans to carry a credential. There will be no federal vaccinations database and no federal mandate requiring everyone to obtain a single vaccination credential," Psaki said during a White House press conference.
Jack Phillips contributed to this report.