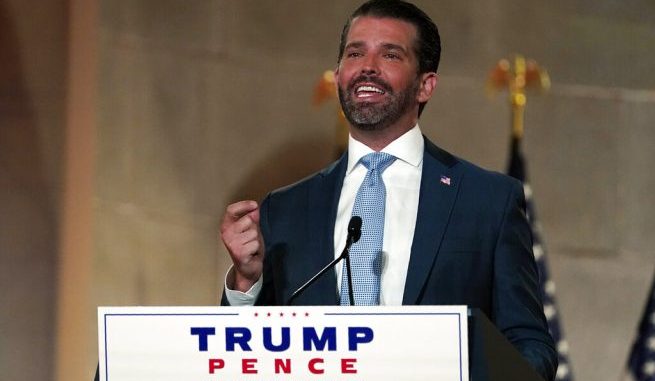 OAN Newsroom
UPDATED 1:50 PM PT – Wednesday, September 9, 2020
Donald Trump Jr. has said he is waiting for "due process" to play out before he makes an informed decision about Kyle Rittenhouse. The 17-year-old allegedly killed two protesters in Kenosha, Wisconsin last month.
On Tuesday, the president's son was asked why he or his father's administration have not condemned Rittenhouse for his alleged actions.
He admitted that "we all do stupid things at 17."
"We're waiting for due process, we're not jumping to a conclusion. …If I put myself in Kyle Rittenhouse's shoes, maybe I shouldn't have been there. He's a young kid. I don't want young kids running around the streets with AR-15s. Maybe I wouldn't have put myself in that situation, who knows? We all do stupid things at 17. …We all have to let due process play out, let due process take its course." – Donald Trump Jr., son of President Trump
Don Jr. also touched on Black Lives Matter, a movement that he disputes in his new book "Liberal Privilege."