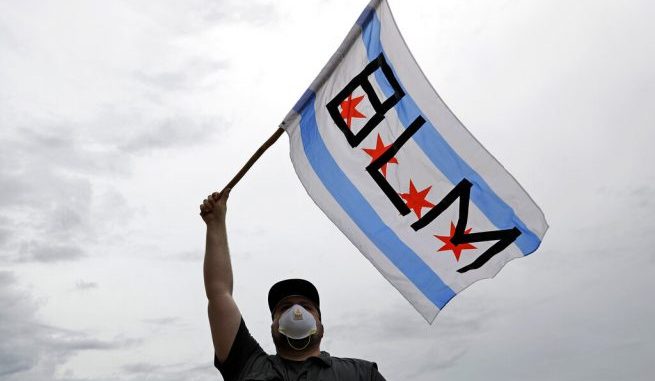 OAN Newsroom
UPDATED 6:46 AM PT – Tuesday, September 8, 2020
Recently released video shows a Trump supporter battling an angry mob of left-wing protesters relying on the strength of his argument.
The video went viral on Monday and reportedly came from a protest in Chicago, which has seen a recent rise in clashes between Black Lives Matter demonstrators and pro-Trump counter protesters.
During the debate, the man references a shocking statistic that shows 38 children were shot and killed in Chicago in the first half of the year. He pointed out that five of them were under 10-years old and proceeded to ask why no one marched for them.
The video continues with the man debating demonstrators and pointing out possible political motivations behind their behavior until they eventually walked away.