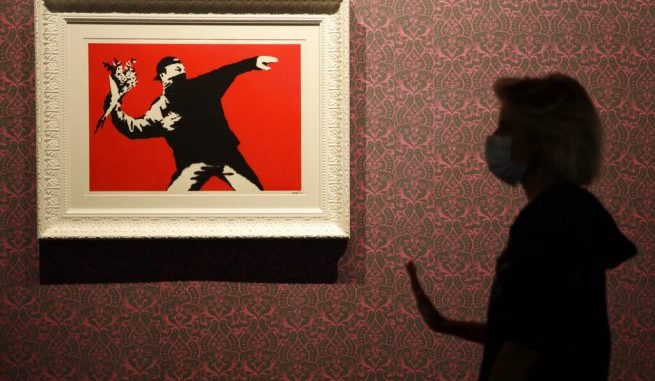 OAN Newsroom
UPDATED 6:37 AM PT – Tuesday, September 8, 2020
Iconic art pieces by anonymous street artist Banksy will be on display at a brand new art exhibit in Rome. The exhibit, called "A Visual Protest," opened Tuesday and showcases more than 100 of Banksy's most popular pieces as well as a few never before seen creations.
The name of the exhibit reflects a common theme of "protesting" as the artist is best known for attaching a satirical "double meaning" to contemporary news.
"The thread running through the works is definitely the theme of protest, and, in fact, the subtitle of the exhibition is 'A Visual Protest' because Banksy's works have a double meaning and can be read in different ways," explained Natalia de Marco, artistic director of Cloister of Bramante. "If at a first reading they seem ironic and funny to us, underneath there's a completely different world, a completely different reading, focused on very strong social protest."
Banksy has managed to keep his or her identity a complete mystery since gaining popularity in the 90's. Meanwhile, art enthusiasts can enjoy the pieces through April 11, 2021.