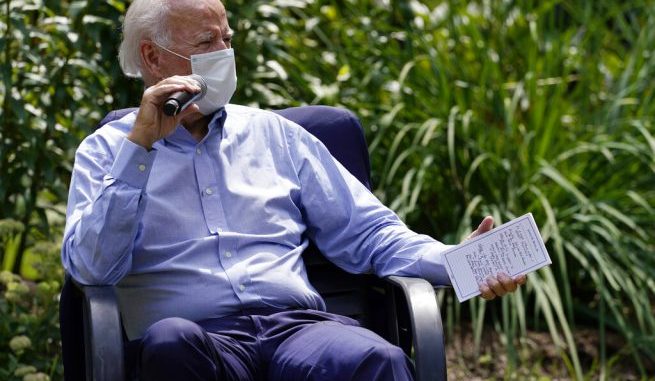 OAN Newsroom
UPDATED 7:08 AM PT – Tuesday, September 8, 2020
Democrat presidential nominee Joe Biden finally denounced far-left militant group Antifa, which has created chaos across the nation. During an interview Monday, the former vice president said he does not condone violence on either side.
"I've condemned it across the board," he stated. "The president still hasn't condemned the far-right folks coming out and protesting and using violence."
When asked specifically if he condemned the acts of Antifa, Biden said "yes" and noted that he condemns "violence, no matter who it is."
His remarks came after the Democrat faced criticism from the right for not outright denouncing Antifa. However, Biden's remarks came a little too late as countless cities across the country have continued to face ongoing unrest with the violence being largely attributed to the far-left group.
President Trump has speculated Biden has not directly condemned the group in the past because they are on the same side.
" The violent rioters share Biden's same talking points and they share his same agenda for our nation," said the president. "…Antifa is the problem…the rioters and Joe Biden have a side…they're both on the side of the radical left and that is so obvious."
While speaking at a roundtable in Kenosha, Wisconsin last week, President Trump reiterated his commitment to stop the violence.
"My administration is restoring public safety," he stated. "We're hiring more police, surging tough on crime, federal prosecutors, increasing penalties for assaulting law enforcement and for dismantling Antifa."
Meanwhile, the Department of Justice and Department of Homeland Security are working together to investigate "left-wing civil unrest." The president said the operations will focus on tracking down "rioters, looters and arsonists" to bring them to justice.