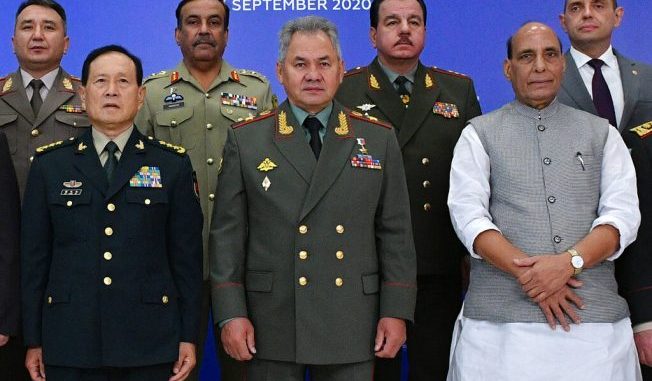 OAN Newsroom
UPDATED 10:10 AM PT – Saturday, September 5, 2020
President Trump confirmed he is willing to step in and mediate an ongoing border dispute between India and China. On Friday, he discussed the rising levels of hostility between the two nations.
The dispute revolves around the control of land surrounding the border in the eastern Ladakh region of India, which has seen repeated incursions by Chinese forces. Tensions have remained high since a clash in June, which left 20 Indian soldiers dead.
According to the president, the situation has shown no great signs of improvement. He has offered U.S. assistance to help resolve the conflict.
"We're talking about China and India. They're going at it pretty good on the border, as you know. It's been a very nasty situation. We stand ready to help, with respect to China and India. If we can do anything, we would love to get involved and help. We are talking to both countries about that." – Donald Trump, 45th President of the United States
It remains unclear whether either country would be open to his offer, particularly since China strongly rejected a similar suggestion in May.
The defense ministers of both nations met in Moscow on Friday, where they held talks on the subject. However, reports indicated the two-hour long meeting failed to yield any significant results.