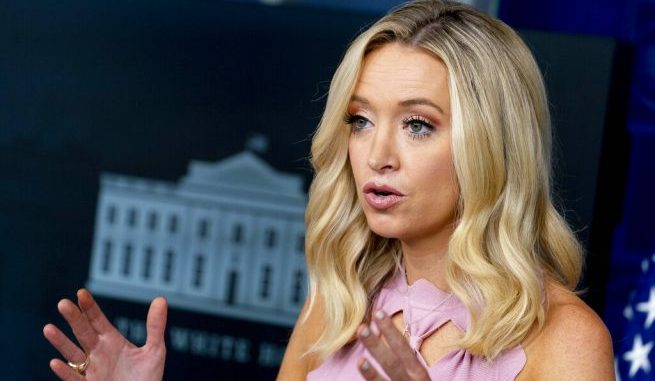 OAN Newsroom
UPDATED 10:30 AM PT – Saturday, September 5, 2020
According to the Trump administration, a recent hit piece on President Trump's relationship with the military is completely false. On Friday, top administration officials, including the president himself, struck down rumors associated with the piece.
"It's a hoax. Just like the fake dossier was a hoax. Just like the 'Russia, Russia, Russia' was a hoax. It was a total hoax, no collusion. Just like so many other things, it's a hoax. You hear more of these things, totally unrelated, as we get closer and closer to election." – Donald Trump, 45th President of the United States
The allegation originated from an article by The Atlantic's chief editor Jeffery Goldberg. The piece claimed President Trump refused to make a 2018 visit to the Aisne-Marne American Cemetery in northern France.
According to the article, the president asked why he should go the cemetery before saying it was filled with "losers" and "suckers."
The president has strongly condemned Goldberg's narrative. He also pointed out the lack of trustworthy verifiable sources to back up this interpretation of events.
"Within hours, 10 sources went on the record debunking these lies," explained Press Secretary Kayleigh McEnany. "Eight with firsthand knowledge stating on the record one common truth, that this story is false."
President Trump and other officials have instead confirmed the visit was cancelled due to weather conditions, which didn't allow for travel.
The president also suggested former Chief of Staff John Kelly could be one of the potential sources, citing his outspoken criticism of the administration.
He added no other president has done more for the military than him. He went on to tout his administration's efforts to bolster the military's budget and clean up the Department of Veterans Affairs.