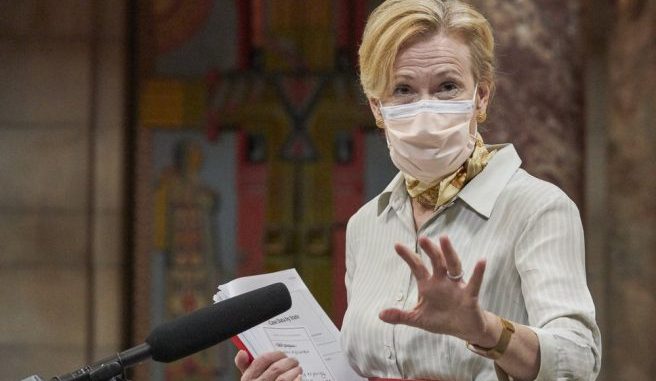 OAN Newsroom
UPDATED 2:00 PM PT – Wednesday, September 2, 2020
Dr. Deborah Birx has called for statewide face mask mandates, despite mounting public resentment.
"To every university student out there, if you have done something that is not so great and so smart, you've been in a crowd without a mask, you're likely to become infected," she stated. "Do not go home to your parents or your grandparents over Labor Day weekend and spread the virus to them."
The White House task force coordinator made those comments to reporters in Livonia, Michigan on Wednesday. Her remarks came after many schools across the U.S. resumed in-person classes with new safety precautions in place.
Birx also praised state and local officials for enforcing face mask mandates.
"The best enforcement for masks is retail. I will see people like get out of their car, run up to the gas station and then they see the sign: 'No mask, no entry.' That kind of constant behavioral reinforcement, that we need to have a mask on when we're in public and anywhere. So it is not theoretical, masks work." – Dr. Deborah Birx, Response Coordinator for the White House Coronavirus Task Force
According to reports, the number of COVID-19 cases has surpassed 6 million, despite face mask mandates being in place for months in a number of states.